Lose the weight for good and make healthier lifestyle changes that last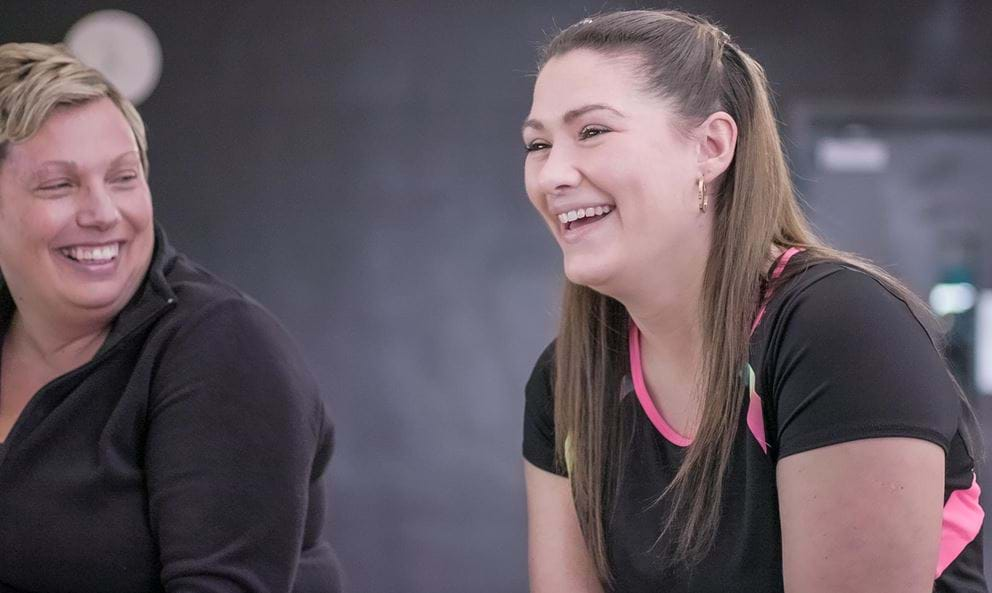 Summer is fast approaching, and it's an inevitably popular time when being fitter and more healthy becomes a top goal for many of us. Whether our desire to slim down is prompted by wanting to feel great for an upcoming holiday, event (summer festivals, weddings, etc.), or just simply, to feel confident in t-shirts and shorts, it all becomes a last minute dash to the finish line.
While it's normal to have the desire to feel confident and comfortable in your own skin, many people turn to all sorts of fad diets to lose weight and burn fat, only to regain the weight back (or even put more weight on than they initially started at) after they stop dieting. Although restricting calories or certain food groups, which can deliver results quickly, and is often the approach of fad, they're often short lived and not sustainable.
At PureGym, we encourage everyone to exercise regularly and eat healthy for long term health. To help you with this, we have designed Pure Lifestyle, a weight loss course open to both members and non-members that will educate you on nutrition and exercise so you achieve and maintain a healthy weight loss.

The key in this programme is about maintaining your weight loss and being able to take on what you learn from the course to your everyday life.
Our Pure Lifestyle course is:
A 6 week long programme delivered at our gyms nationwide
Designed to help you lose weight and keep it off
About learning the fundamentals of exercise and nutrition which is key to weight loss success
Delivered by our qualified PTs who specialise in fat loss
£34.99 for non-members (£20 for members)
Save the date! Our next course starts on 27th January 2018. Limited spaces available.
You won't be going on any diets.
Instead, we will be providing you with the all the tools for long term weight loss so you can ditch bad habits hindering your weight loss goals with new habits which will provide positive and long lasting changes to your health.
"It's a weight loss course but aimed at making small sustainable habits to have a positive outcome on everyone's lifestyle." – Anthony Park, Head Pure Lifestyle Coach
Essentially, Pure Lifestyle is about making a lifestyle change for a healthier and more confident you. A lifestyle change may sound a bit drastic (and maybe a bit daunting at first) but our qualified Pure Lifstyle coaches will help enrichen your knowledge in nutrition and exercise, and support you every step along the way so you can make smarter choices, in the kitchen and in the gym. Plus, you'll be in a supportive environment with other people in the same boat, so it's not only educational, but an opportunity to make friends too.
What will the Pure Lifestyle course cover?
Our 6 week Pure Lifestyle course is divided into 2 parts.
In the first three weeks you will:
Learn about nutrition: We will cover all you need to know to help you lose weight from understanding about different food groups and portion control. Plus, we've got plenty of tips to share with you to support your weight loss goals.
From weeks 4 to week 6 you will:
Learn about exercise and training: Our Pure Lifestyle coach will teach you different exercise approaches and routines you can do in the gym at the level you're at so you can go away from the course knowing how to train smart. We will also provide you with your own personal Pure Lifestyle materials in digital format (your weight loss bible) to help you stay on track with your goals.
Every week, you will be focusing on different aspects of nutrition and exercise so that you can digest all the learnings from the course and apply these on your road to weight loss success. By the end of the course, you'll be able to confidently step in the gym and make smart and healthy in the kitchen and in everyday life. 
Note sure if this is the right course for you? Here's what our Pure Lifestyle members have said about the course:

 "The support we received from the group is phenomenal. Right from the word go…..If you are ever feeling down or lack the bit of motivation you could turn to people in the group and they would support you."
"I've lost 4 inches off my hips, 7 pounds and an inch off my waist."
"I can feel the difference in my clothes to the weight that I've lost. I feel a lot fitter. I can run longer. I can go more things."
"It's been life changing for me. It's given me confidence that I didn't realised that I had. And it's given me a different outlook on life".
If you'd like to know more about our Pure Lifestyle course, please speak to a member of staff or visit here where you can sign up following a few simple steps. Sign up today for £34.99 and embark on a new lifestyle that will make positive and lasting changes to your health. Hurry as limited spaces are available.
Already a member? Then you can sign up to a Pure Lifestyle course at your gym or online for £20 at www.puregym.com/pure-lifestyle