The Most Searched For Food Trends in 2018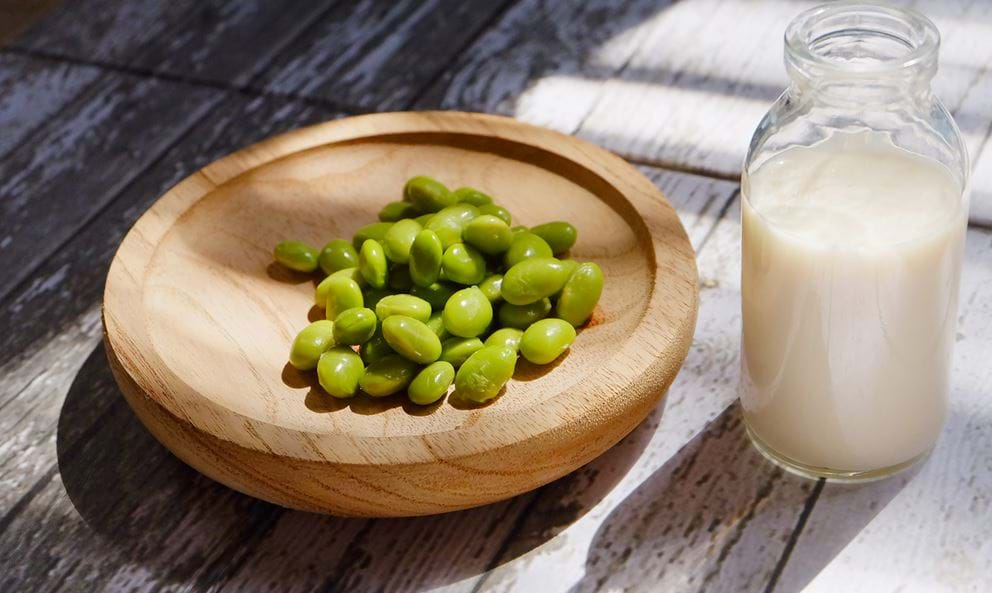 Food trends are no new phenomenon. For decades, new and exciting ingredients have had their moment of glory, before being relegated to the top shelf when they lose favour amongst the public. For several years now, it's been the untapped health credentials of less orthodox foods that have caught our eye, filling dinner plates and lunch boxes up and down the country.
To see which wonder ingredients look set to reign supreme on supermarket shelves this year, we analysed online search data across a vast range of products, and compared how they performed in the popularity stakes in January 2017 and January 2018 respectively.
How to get in on 2018 food trends
From this, we were able to identify the sharpest rises in search volumes year-on-year, telling us which foods and diets are trending up. We also looked at which were trending downwards and seeing their online interest fall.
On the up – the hottest health foods and diets

With a whopping 1043% increase in interest compared with this time last year, pea milk is 2018's standout food fad. This comes as news breaks that Ripple Foods, the leading manufacturer of the product, has raised $65 million from Goldman Sachs. It's also been cropping up on influential foodie Instagram accounts, like Vegan in the City and The Toasted Pinenut. This means you can probably expect to see pea milk in a store near you soon, if you haven't already.
Landing in second place is golden milk. A favourite of celebrities including Gary Barlow and Gwyneth Paltrow, it saw a 235% boost after its searches leaped from 5,400 to 18,100. Rounding off the top three is the shishito pepper, an East Asian import that can be eaten both raw and cooked.

Looking at diets, it's the DASH diet that saw the biggest boost. Promoting a system of eating that works to prevent and control high blood pressure, the diet saw a 309% spike in popularity since early 2017.
The ketogenic diet was another top scorer, climbing to 201,000 searches, probably with the help of its recent adopters, Halle Berry and the Kardashians. All the while, the vegan diet continues to go from strength to strength, seeing a 50% rise in interest year-on-year.
On the way down – foods and diets we're getting over
As the saying goes; what goes up must come down.  Heme saw the biggest drop, with a 56% decrease. A core ingredient of the 'Impossible' burger, it saw a spike in interest as the non-meat meal option launched in the U.S. last year, but its peak seems to have passed.

Activated charcoal was one of the biggest trends of recent years, but even that's seen searches fall by a third, the same percentage drop as kale – once touted as the next big thing. Other favourites in decline included coconut oil and flaxseed oil.

Looking to diets, the South Beach diet saw a sharp drop in interest of 76%. Meanwhile, the Paleo diet, made famous by stars like Megan Fox and Miley Cyrus, appears to have peaked as we head into 2018 – it's searches fell by 18% year-on-year.
How to get in on 2018's food trends
It's all well and good knowing what the next big thing is, but what are they actually good for? And how can we start including them in our diet?
Of our top 10 trending foods for 2018, we've picked out some favourites for you to get started with.
Pea milk: +1043%

The benefits: Compared with cow's milk, it has half as much sugar, a third of the saturated fat, the same amount of protein and 50% more calcium. Oh, and it tastes far more like dairy than it does peas, for the record.
How to use: Drink a flavoured version for some post-gym protein, while an original and unsweetened version goes great on cereal.
Golden milk: +235%

The benefits: A combination of nut milk and juiced turmeric root; the spice is famed for its anti-inflammatory and digestive-health-boosting properties.
How to use: try using it chilled as the base for a pre- or post-gym smoothie, or enjoy it hot as your morning drink.
Shishito peppers: +86%

The benefits: These are very low in calories, while containing plenty of vitamin K, vitamin, B6 and vitamin C.
How to use: Pack a handful of the raw peppers into a container and eat them as your mid-morning snack. Alternatively, drizzle them in olive oil, coat them in salt and grill them until they char and curl. Cooked, they're a great accompaniment to grilled meats or mixed in with a noodle dish.
Tofu +49%

The benefits: Made from soya, tofu is a great source of protein but it's also rich in iron, calcium and many key minerals.
How to use: Tofu is a fantastic alternative to your meat-heavy protein-packed dinners. Try glazing tofu steaks in a sauce and serving with salad, or for a lighter lunch option, chop up the tofu and mix it in with lentils, greens and herbs.
Black rice +23%

The benefits: You're probably already aware of the benefits of brown rice – high fibre, B vitamins and plenty of antioxidants. Black rice is thought to be one better, as it contains the same anthocyanin antioxidants that are found in blueberries and blackberries. These are known to help fight many major health issues.
How to use: Because its natural flavour is rich and sweet, black rice is a perfect choice for your rice puddings; a sweet and delicious dessert that you needn't feel too guilty about.
For more insights on how to lead a healthy lifestyle throughout the year, be sure to have a look through our blog.