25 minute full body HIIT workout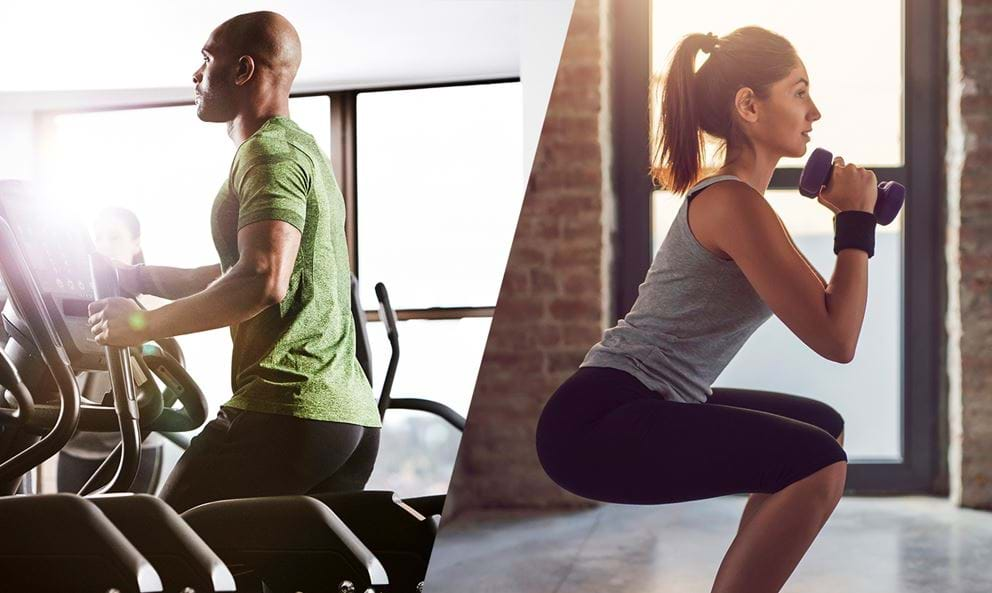 Written by

Sometimes 'short and sweet' workouts are all you need. If you've done a HIIT workout before you would agree, it's a great way to get make your pulse race. Plus, you can feel amazing and a sense of accomplishment after completing it.
Some of you might be asking, what is a HIIT workout? 'HIIT' is short for High Intensity Interval Training. In a nutshell, it is the equivalent of sprinting as fast as you can or lifting the heaviest weight you can possibly manage. Basically, a HIIT workout is giving your absolute all.
Is HIIT right for you? HIIT is great for just about anyone. It is ideal for busy working people who don't have much time in the day. It's also perfect for parents trying to juggle 100 things at once whilst trying to fit in their daily fitness fix. The average person will burn around 36 calories per minute, which is great if you are trying to stay in a calorie deficit. 
Now that I have your interest, it is time to go over the HIIT workout. A few things you'll need before you start; A towel, plenty of water and 25 minutes.
The first thing you want to consider is the warm up. Before a HIIT workout, your muscles should be supple.
The warm up
1.      Treadmill walk for 5 minutes
2.      20 alternating backward arm circles and 20 forward, 20 second static deep squat, 10 alternating reverse lunges and a 20 second full plank.
3.      You will also perform 1 lighter round of your HIIT workout, make sure the weight is lower and the effort is minimal (you will be needing the energy)
The HIIT workout
The exercises selected for the HIIT workout really allow you to give maximum effort. You will notice in the first two parts of the workout I have paired two exercises together. This is called a superset. Exercise number 1 out of the superset is the true HIIT part and the exercise that follows is there to keep calories burning.
The HIIT workout is broken into parts A, B and C. Simply complete all exercises, reps and sets at A and swiftly move on to B, followed by C.  Remember MAX effort on everything!
A 
Ski erg 15 seconds + Squat jump 10 x 6 sets (complete both exercises with no rest between, rest 30 seconds after each set)
B
Rowing machine 20 seconds + Press up max reps x 5 sets (complete both exercises with no rest between, rest 30 seconds after each set)
C
Ascent trainer 20 seconds x 10 sets (rest 10 seconds after each set) I recommend having the incline at around 80. 
If your gym does not have an ascent trainer, I suggest using a cross trainer on a resistance at level 10 as an alternative.
Below is a link of myself demonstrating the full workout: https://youtu.be/2aXyLZ69Lw8
Now you are good to go!
I hope that you enjoy the HIIT workout, good luck!
INSTAGRAM - @fitness_coach_daniel
YOUTUBE – Daniel Mulholland
FACEBOOK - @fitnessCoachDaniel
WEBSITE – www.fitnesscoachdaniel.com