We asked the UK to bring their incredible, and they certainly delivered!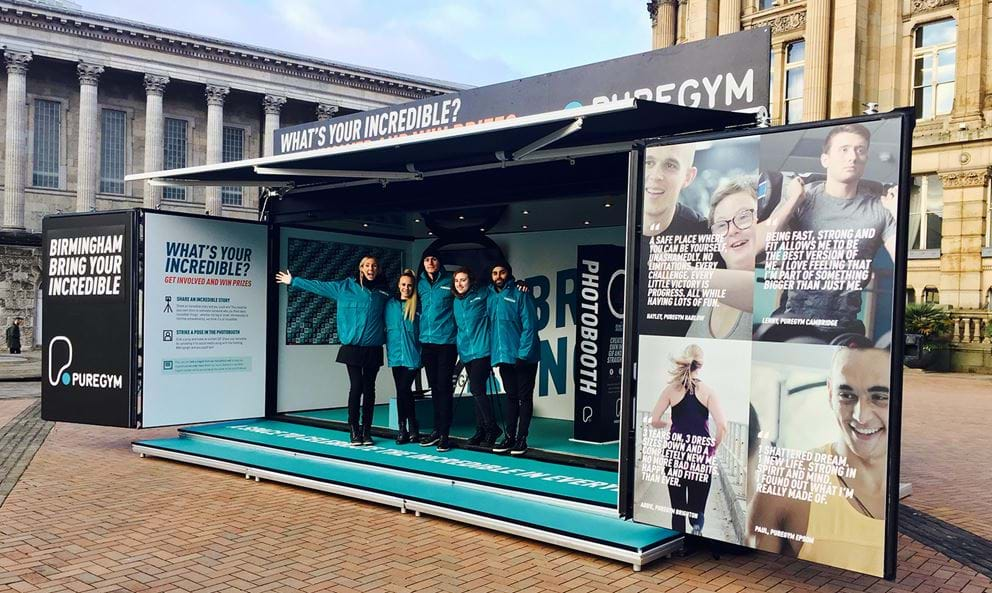 Over January and February we went on a tour across the UK to 5 cities to hear your stories of how you're #BringingIt and find out who inspires you with their incredible(ness) at our experiential pop-ups.
Find out how you can win some incredible prizes!
We started in Birmingham, made our way to London, went up to Edinburgh and then down to Manchester and Leeds. Despite the cold and rainy weather (it's been snowing if you didn't know), that didn't stop over 12,000 people from celebrating their incredible with us, getting hold of 3,000 motivational magnets to win prizes, and taking almost 300 unique GIFs – which you can take a look at here (see if you can spot yourself in the gallery and share your GIF using #BringingIt for a chance to win more prizes)!

So who do the Great Brits look up to to push us to bring our incredible?
 "My friend gives himself to help in the community, as well as helping me personally. His selflessness is incredible." - Sukbir Kaur, Leeds.
"Myself! I had a stroke, and although I have lost movement on the left side of my body, it's not stopped me from doing the things I enjoy and keeping active." - Dennis Sheehan, Birmingham
 "My partner inspires me to bring my incredible by encouraging me to challenge myself to new things so I can reach my full potential." - Kasumi Miyake, Leeds.
 "I think my friend is incredible because she helped me to bring my incredible by supporting me to stay active. I've gone from being 20 stone to 13 stone." - Jay Singh, Birmingham.
"My brother is incredible because he gives me the confidence and ambition to be strong – he makes me be a good person." - Catalin Dmitrescu, Manchester.
One thing is clear, we all have people who bring some sort of incredible into our daily lives and we do the same for others. Being incredible can mean different things to different people, but it's about living the best way you can – by helping others or being the best version of yourself. Achieved a new Personal Best in the gym? Parent to two wonderful kids? Passed your exams? Faced up to your fears? Helped a friend or stranger today? These are all amazing things worth celebrating. Life can get busy sometimes, but let's not forget to take a moment to celebrate the incredible things we all achieve (big or small), in and out the gym.
Let's celebrate!
Over the next couple of months, to celebrate our incredible, we are going to be announcing winners to some amazing prizes, from free PT sessions to new gym kit to all-inclusive holidays. To be in with a chance to win these prizes and see if you've been selected, follow our social channels and share your snaps and GIFs by hashtagging #BringingIt! All #BringingIt entries will appear in our member gallery which you can see here along with how everyone is #BringingIt in and out the gym. Here is a small selection of our favourite ones to check out below.






Thanks to everyone who said hello and came to support our UK #BringingIt Tour. Keep bringing your incredible – and stay tuned for the winner announcements on social.
Facebook: @puregym
Instagram: @puregymofficial
Twitter: @PureGym