PureGym Insider Story: Kay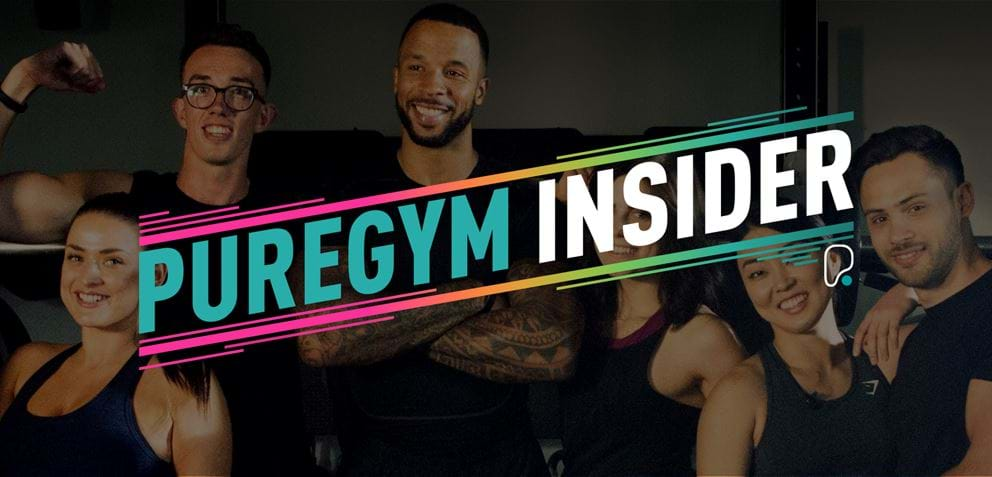 Hey, I'm Kay. I'm in the Marketing Team at PureGym. I enjoy strength training, calisthenics, and yoga. When I started going to the gym I was severely underweight and had low self-confidence. I'm now 15kgs heavier, stronger and happier. As a PureGym Insider I'm here to help and support you reach your fitness goals through living a fit and healthy lifestyle.

Kay, PureGym Insider
We sat down with Kay and did a Q&A session to find out more about her fitness journey and what she enjoys about the gym. Read on to see what she shared with us.

Tell us your reasons behind keeping fit
I've always been an active person ever since I was young. I was always either running around, hiking, swimming, cycling, or going to ballet and gymnastics class. I was a keen runner throughout my teens, representing my school in Cross-Country and Athletics. I guess having a sporty older brother played a major part too. I can't imagine a life not being physically active, it's a part of my lifestyle and identity.
You may think because I've been active all my life it's been easy to keep healthy and be in good shape, but I have gone through quite a journey (if I say so myself!). The gym used to be an intimidating place for me but now I use it as a space to feel my best both physically and mentally. I've gained 15kgs and I'm happy to say I'm now at a healthy weight and doing things I never thought I would be able to do if you had told me at the start of my journey.

When I started uni, I wanted to keep active so I joined the gym at my uni. I didn't know what to do in the gym so I stuck with using cardio machines. I wanted to have a more athletic physique. My partner who was playing sports at a high level at the time suggested I try weight training. I was hesitant at first because I thought that lifting weights would make me bulky but the more I did it, the more I started enjoying it, and I've not looked back since. I'm now fitter, stronger, healthier and just a lot happier. It did take some time to develop confidence with using weights so if you're new to training, don't worry, just give yourself time and try to enjoy it! Since this year I've started getting into calisthenics and yoga. I always think it's best to do what you enjoy as you're more likely to stick to it, and above all, fitness is something that should be enjoyable!
What's your favourite workout in the gym?
I enjoy training various ways so I don't have single workout I would name as my favourite but lately I've been enjoying bodyweight workouts.

Do you track what you eat?
As a foodie, I LOVE to eat! I like to live a balanced lifestyle and just eat based on how hungry I am. I don't count calories or track what I eat. I try to eat healthy most of the time but I do have a sweet tooth so if I want to have some chocolate or something to satisfy my cravings I will let myself have it. At the end of the day, the best diet you can stick to is one that works for you, and I've found eating intuitively is right for me.
How do you find time to fit your workouts in?

I know that if I exercise, I will feel so much better after it so I always prioritise fitting time in to workout. I always make sure to pack my gym bag and bring it with me to work so that can workout during lunch or in the evening after work. I'm lucky the gym is walking distance for me so I try to make most of it. If I'm really short on time and have less than an hour to get in and out the gym I will sign up to a class or focus on a workout that involves using little equipment.
What's your favourite gym wear brand?
I like to wear clothes from a number of brands. My favourite brands are: Lululemon for their leggings, Gymshark for their tops and Nike for their shoes. Other brands I like include: Fabletics, Adidas and Varley. 

What's the most commonly asked question you receive about fitness?
The most common question I seem to get is about my training regime. People like to know about my different training methods and how I fit them all in. I do a combination of free weights, calisthenics, HIIT, running and yoga. I like to vary my training to keep it fun and interesting and to keep my fitness all rounded. On rest days I tend to focus on yoga and stretching, and on other days I'll alternate between free weights, calisthenics, running and HIIT. It might seem like much but I enjoy doing all of them so it works for me. 
If you could give someone who is just starting their fitness journey 3 tips, what would they be?

1. Don't worry about what other people are thinking of you
I know it can feel intimidating being in the gym for the first time not knowing what to do but just know that everyone's had to start somewhere so there's not point comparing yourself to others. Just focus on yourself and plan your training around your goals.
2. Don't be afraid to ask for help 
If you're unsure about how to use a machine or not sure if your form is right, don't' be afraid to ask help from a PT or a friend who is experienced in training.
3. Have fun!
If running is what you love doing, then do that. If powerlifting is your thing, then go for it! Don't force yourself to do training you don't enjoy – have fun, explore what you like and don't like, and you'll be more likely to stick to it and see results!
Finally, what are the top 3 instagram accounts you love to follow?
Follow Kay for workouts videos and fitness tips at @kaypuregym 
Check out the rest of our PureGym Insiders here.