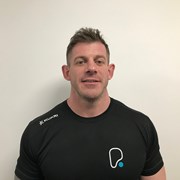 Andy Cowell
I understand what it is like to be unhappy with your weight and finding it hard to get motivated to make changes. I've been there myself. At 17 I weighed 22 stone and struggled to find ways to fit exercise and healthy food into my lifestyle.
However, with the help of a Personal Trainer I lost seven stone and really started to feel like myself again! You could say I fell in love with exercise and as time progressed I became more and more interested in nutrition too.
The above led me to pursue a career as a Personal Trainer and here I am today looking to help! Ultimately, my goal is now to enable others to feel the same transformative effects a healthy diet and exercise can have on both the body and mind.
Whatever obstacles or worries you may have it's completely normal! Please feel free to come chat or even drop me an email or a text for a free consultation - I'm here to help.
Specialist Areas
Body confidence
Body fat reduction
Muscle tone and development
Nutritional guidance
Persistent motivation
Weight loss
Qualifications
Active IQ Level 3 Certificate in Personal Training
Active IQ Level 2 Certificate in Fitness Instructing (Gym)
Metabolic Circuit Training
Kettlebell Certified