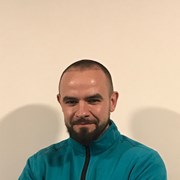 Anthony Driscoll
I have always been into health and fitness, and have been training for about six years now. I am very passionate about helping people better themselves and achieve their goals.
That said I think everyone has different needs and goals to achieve what they want, and I am here to help get them results. Whether that is fat loss or building a more muscular physique.
The sessions I will provide will be both exhilarating and exciting, but also very challenging which will reflect on the goals you want to achieve. 
If you would like to have a taster session give me a call and we can sort something out.
Look forward to hearing from you.
Qualifications
Level 3 Personal Trainer
Level 2 Fitness Instructor
First Aider