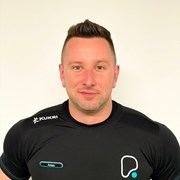 Anton Borisov
If you want superior results, then you need a superior Personal Trainer. There's nobody bigger or better at getting you the shape you deserve than I am. Regardless of your fitness goals, I will make you bigger, leaner, meaner and stronger than ever before. You will feel like a winner "every time". My whole life I've been fit, healthy and have always pushed my body to the limits. Having trained in the gym since I was 16 and played Rugby League at University – I've acquired years of knowledge and techniques you can use to enhance your body and get the "ultimate physique" you've always wanted.
I guarantee you amazing muscle pumps, vascularity, increased speed and stamina and a progression of strength, session by session. I can show you how to achieve summer washboard abs in winter or how to build a superheroes physique, there's nothing better than that. You will build muscle, burn fat, drop belt sizes and feel the most confident you have ever felt. You can also say goodbye to long slow boring cardio and start incinerating maximum fat in minimum time with killer workouts.
Your body will feel like a blast furnace. Fat won't stand a chance. If you like the gym, you'll absolutely love Personal Training with me. Treat yourself to the very very best life has to offer. And as a gift, Personal Training with me is the best that you can give. One session and you'll know exactly what I'm talking about. And believe me, I understand fitness, it's my favourite hobby; so if you see me on the gym floor, holla at me and you too can learn the secrets of unlocking your body's true potential.
Specialist Areas
Body fat reduction
Muscle tone and development
Persistent motivation
Strength and conditioning
Weight loss