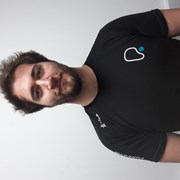 Axel Zanner-Entwistle
Born in Bavaria, I am a German and South African citizen of the world. Growing up in the Middle East and Austria, I have engaged with many people of many different backgrounds. I have always had a passion for sports, at school I was a very competitive swimmer, and loved to play rugby and Ice Hockey, among many other sports. 
I have always been passionate about helping others to be healthy and get to a good level of physical fitness.
When I started university, and an unknown illness started affecting me, I struggled through depression, extreme fatigue and hypersomnia. It wasn't until my final year of university that I was finally diagnosed with Hashimoto's Thyroiditis, and discovered I was highly intolerant to a wide range of foods I was eating on a regular basis. Through this period of illness, I discovered that by maintaining an active lifestyle, I was able to combat most of the elements of the depression and fatigue. When I was finally correctly diagnosed, I witnessed first hand the immense impact that adopting a healthy diet can have - not that I didn't eat healthily, however foods I knew to be healthy for most, happened to be toxic for me specifically. 
This journey inspired me to seek to further help people better themselves in every way, through exercise and healthy dietary habits. 
Specialist Areas
Bespoke plan
Body confidence
Body fat reduction
Muscle tone and development
Persistent motivation
Strength and conditioning
Weight loss
Boxing
Qualifications
Level 3 Diploma in Personal Training for Optimum Performance - Premier Global NASM
Level2 Fitness Instructor - Premier Global NASM
TRX Suspension Training - TRX
Group Personal Training Specialist - Premier Global NASM
Weight Loss Specialist - Premier Global NASM
Corrective Exercise Specialist  - Premier Global NASM