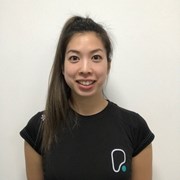 Cilia Li
Hi! I'm Cilia (pronounced as Cee-lee-yah).
I'm a Personal Trainer that specialises in body confidence, fat loss and strength training. I used to be a girl that had low self-esteem, no body confidence and was always afraid to lift weights. That all changed when my partner started training me in a bodybuilding gym.
The first exercise he got me doing...pull-ups! I thought he was crazy. I couldn't even hold onto the bar let alone pull myself up. In just two weeks, I started to see changes and gradually became addicted to the gym and even developed a passion for nutrition.
I became increasingly confident with my body and felt mentally and physically stronger. In 2015, I decided that I wanted to become a Personal Trainer to help inspire women using fitness. One of my proud moments since becoming a trainer has to be a former client of mine deciding to also become a Personal Trainer after just one year. I couldn't be prouder.
So, what is your story and your fitness goal? Let's have a chat and do something together. Drop me a text or email.
Specialist Areas
Body confidence
Body fat reduction
Functional specialist
Muscle tone and development
Nutritional guidance
Strength and conditioning
Weight loss
Qualifications
L2 Fitness Instructing

L3 Personal Training

Master Kettlebell Instructor Training

L2 in Circuit Training