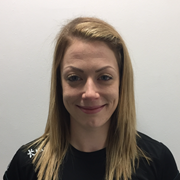 Contact
Free first session offered
Email me
Clare Norrie
I have studied sport and fitness for the past five years, and now I want to put my knowledge into good use by educating and inspiring others to achieve their personal fitness goals. I have not always been fit and healthy, I was overweight and bullied for it for most of my teenage years, so I know exactly how it can affect you psychologically. I started regular training in the gym at the age of 19 which sparked my interest for a career in the fitness industry.
I am a firm believer that exercise is medicine, there are so many benefits other than weight loss to gain from adopting a more active lifestyle. I have worked alongside physiotherapists in sports injury clinics, helping people who have had sport and work related musculoskeletal injuries, chronic shoulder pain, low back pain, and plantar fasciitis.
I also focus on posture, which has a dramatic effect on your health. When you intentionally or unintentionally repeat poor posture every day, your body's structure slowly changes and adapts to it, resulting in misalignment and pain. Poor posture in or out of the gym can influence your physical and mental wellness, exercise technique and overall functioning.
My goal is to help you improve your overall health through physical activity whilst reinforcing correct movement patterns to achieve good posture. I want to ignite the love I have for fitness within you so you can enjoy becoming more active and experience all the benefits of regular exercise. I look forward to helping you achieve optimal performance, whether it be for work or play, along with a greater sense of wellbeing, leading to a healthier lifestyle.
Specialist Areas
Functional specialist
Injury prevention and rehabilitation
Nutritional guidance
Postural correction
Strength and conditioning
Weight loss
Qualifications
Bsc Hons Sport and Exercise Science- Sports Injuries
HND Sport Therapy
Advanced Personal Trainer: REPS Level 3
Gym instructor Level 2
Kettlebell Instructor
Circuit Instructor
National Sport First