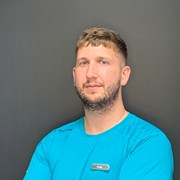 Craig Shiach
As a personal trainer I have helped 100s of women and men lose weight, reduce their body fat and get the confidence they've always deserved.

My methods are tried and tested with proven results, seen across my social media pages. Not only have they been tried and tested there, but I too went through my own weight loss journey, after suffering from depression. So I know exactly the struggles and barriers which you can come up against through my own experience and the 100s I have helped before you.

AND I AM READY TO HELP YOU HAVE YOUR OWN SUCCESS STORY.
You will receive unrivalled support and motivation which will keep you on track and get you past that sticky point where you always fall off the wagon.
You will learn all you need to to ensure that this isn't just a quick fix, this is a change which will last a lifetime
And you will become part of a community that celebrate and share success together to make sure that we know we are not alone on our journey.
Specialist Areas
Persistent motivation
Sport specific training
Weight loss
Qualifications
Level 2 Gym Instructor
Level 3 Personal Trainer
First Aid at work
Level 1 Sport Leadership