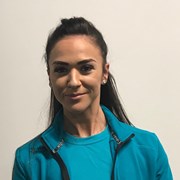 Contact
Free first session offered
Email me
Dayner Marshall
Hey ! I'm dayner, after living a very unhealthy lifestyle for years with a bad mindset, Idecided enough was enough. I joined a gym and started tracking my food (after years of trying everything else) I lost a LOT of weight and never looked back. it became my passionand I started helping people around me do the same and knew it was something I wanted to do!
If you find it hard being in the gym surrounded by people who know what they are doing, worrying about how you look or if you are doing it right then you are just like I was. I can get on with anyone and understand how hard it can be to take the first steps onto the treadmill or peak around at the weights section being too scared to get on with a workout, or you may find it hard to see changes or progress. Not only will you reach your body composition goals with me, but you will have the mindset to go with it. My aim is to help you become the best possible version of yourself physically and mentally too! Whilst of course enjoying your journey!
Starting your fitness journey starts in the mind! It's not going to be easy but I will be with you every step of the way. Small Steps = Big Progress! I know you are excited to start your journey! But don't change everything in your lifestyle all at once! changing everything to quickly will only set you up for failure, trust me. People ask me all the time how I stay motivated, and I always answer that I stay motivated by consistently seeing results from what I am doing. I am offering this challenge to provide an opportunity for people to see results in a short period of time, to implement this same type of motivation in them.
Remember to have fun! Living a healthy lifestyle shouldn't be a chore.I am here for support, I am here to keep you accountable, push you, improve your health and happiness. Training and nutrition is provided with full support offering 1-1 personal training or online coaching.If you would like some more information drop me an email for an information pack or find me in the gym and lets talk about how I can help you today!
Name: Dayner Marshall 
Email: [email protected]
Specialist Areas
Bespoke plan
Body confidence
Body fat reduction
Muscle tone and development
Weight loss
Qualifications
Level 2 Fitness Instructor
Level 3 Personal Trainer
Level 3 Nutrition