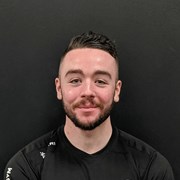 Jack Milton
Hey! I'm Jack.
Many years ago, I started my fitness journey and have learned so much along the way. I have gained a lot of knowledge but most importantly, I have gained confidence. I would absolutely love to help you achieve your health and fitness goals, and make you feel the same way. To help you become more confident!
To put it simply, I just love to see people comfortable, confident and feeling good about themselves and if I can play a role in that, then it would be my honour to help.
I understand, it's not easy starting a gym and stepping out of your comfort zone but if you give me the chance to help, I promise you will not regret it.
What can I offer? Custom plans and programmes for each individual designed to help you reach your goals and for you to enjoy the process along the way. Whether you are wanting to lose weight, build muscle, or just overall feel better about yourself, I am here to motivate, inspire and be there consistently for my clients.
Specialist Areas
Body fat reduction
Muscle tone and development
Nutritional guidance
Persistent motivation
Weight loss
Qualifications
Level 3 Personal Trainer
Level 2 Fitness Instructor
Emergency First Aid at Work