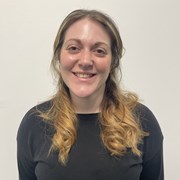 Jessica Beaver
Immortal Bodies is a team. With me as your coach I don't expect you to be with me forever; I expect you to be in this team for as long as it takes:
-As long as it takes for you to gain your confidence.
-To build your knowledge to be able to go it alone.
-To know your body can adapt to whatever you put it through because your mind and your energy are working with it.
-To reach through the pains of growth, discipline and habit forming, and come out the other side with determination and motivation; and in a better place than when you joined my team.
You will always be a part of the Immortal Bodies Team once you've joined, but I don't want you to need me forever because
1.I know I will have done my job as a coach
2.I want to help as many people as possible reach their goals in the time I have.
You've got this far…now it's your turn to tell me why you want to sign up to the team.
Specialist Areas
Body confidence
Body fat reduction
Muscle tone and development
Nutritional guidance
Sport specific training
Strength and conditioning
Weight loss
Qualifications
➢Level 3 Personal Trainer
➢Nutritional Therapist
➢Level 4 Strength & Conditioning
➢Level 4 Sports Therapist