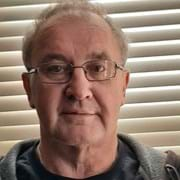 Contact
Free first session offered
Email me
Jim Gunn
Hi I'm Jim Gunn,
My passion for fitness began over thirty years ago when I took up karate, were I learned the value of effort and how encouragement can help you to improve and discipline yourself .
I spent the next thirty years in the merchant navy and continued with my personal fitness journey. During this time I have used various disciplines and equipment in multiple environments which  has often forced me to adapt.
I have learned that once you have the basics it will flow into all you do.
On retiring at sixty I continued with my personal fitness journey, wanting to share my lifetime of experience with others. After gaining level 2 fitness coach, and then my level 3 personal trainer, I decided to add optimum performance training and nutritional advisor as part of my level 3 qualification.     
It is my belief that if I can help to lay a foundation for Individuals, this will help them to build a lasting healthy body and mind.
As well as formal qualifications I have a  working knowledge of circuit training, free weights, boxing, use of resistance bands and various forms of cardio and strength training.
I am living proof that you don't have to give up being active with age.
Specialist Areas
Body fat reduction
Muscle tone and development
Nutritional guidance
Persistent motivation
Weight loss
Qualifications
Level 3 Personal Trainer
Level 2 Fitness Instructor
Optimum Performance Training Certificate