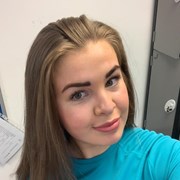 Leah Goldie
Hi, I'm Leah!
I remember growing up and constantly struggling with my weight, body confidence and low self-esteem; trying every diet there was, some which were extremely dangerous where I wouldn't eat enough and some where I would eat everything in sight. My body was constantly gaining weight and losing weight, being in a horrible cycle for years until I finally figured out how you can safely lose weight, body fat and gain muscle. Learning that food restrictions aren't healthy, and that resistance training really does transform your body in a way you didn't know was possible. This is what I would love to help other people achieve, to help people realise that they can still enjoy their life, their favourite foods and meals out and still achieve results. So, if you are someone who struggles with making consistent progress or someone who ends up being in the same cycle of losing weight and gaining weight then we can change that for you, making you feel happy and confident in your body!
As well as this, the gym for me has really helped my mental health out over the past 5 years, if you are someone who suffers with issues such as anxiety, stress and low self-esteem, the gym can really help you improve your overall confidence and can be a place that can help you feel happy within yourself. It has also helped me change my whole mindset, which is extremely important because you could get the body you want, and still not be happy if you value your worth purely on the way you look and a number on your scale. If this, is you, we can also help to change your mindset and realise that you can love yourself and your body even if you aren't where you want to be right now!
Remember, consistency always wins over perfection, so if you are looking to make changes, progress and create healthy habits, then feel free to reach out and we can get you started on your new journey together!
Specialist Areas
Body confidence
Body fat reduction
Muscle tone and development
Qualifications
Level 2 Gym Instructor
Level 3 Personal Trainer