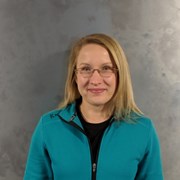 Contact
Free first session offered
Email me
Liv Toth
Well done!
You have made it to the gym!
You've put on your gym gear, got your shoes on and taken the first step in becoming the best version of yourself.
What now? Should you hit the weights? Have a run? Pop into a class? What is the best way to reach your own goal? Not easy questions are they?
Once I was standing there too, maybe exactly at the same spot where you are now and I was asking myself the same things.
'Is my form correct? Am I going to hurt myself? What weight is right for me? How hard should I push myself?' I felt like I stood out like a sore thumb, a novice with no idea where to start. So I asked for help!
It's not easy to take the first step, but I did it and never looked back.
Today I have a new goal and that's to help others reach their goal by becoming fit, strong, and simply the best version of themselves.
I can draw on 1000s of hours' experience working with numerous clients to deliver effective and enjoyable workouts. I aim to have my clients leave each session with a sense of achievement, progression and confidence.
Specialist Areas
Body confidence
Body fat reduction
Functional specialist
Muscle tone and development
Nutritional guidance
Weight loss
Qualifications
Certified Level 3 - Personal Trainer
Diploma - Sports Science
Level 3 - Nutritional Therapy