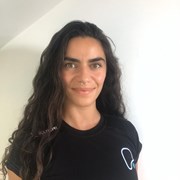 Marzena Chwalczyk
I pride myself on helping people fall in love with their bodies and guide them in a way that works optimally towards achieving the results they've longed for.
For many, the gym environment provokes a sense of anxiety. I know this because I felt it myself, but decided not to surrender to that feeling through my love of learning and understanding. I found passion for fitness and it has transformed, me both physically and mentally. It has led to some of my greatest personal achievements, including making it to the finals of the fitness model competition, and going on to become a qualified Personal Trainer.
I take a very collaborative approach to training my clients; we do it together. We journey to your goals through building your confidence, increasing your knowledge, staying motivated and working hard  as a team. I want to empower you and show you how exercise doesn't have to be an unpleasant chore and that it's one of the most incredible self-care tools we have.
No matter your goal; whether it be fat loss, building strength, refining your technique or just staying healthy, we will achieve it together with a bespoke training programme supplemented by nutritional guidance and support that goes beyond the gym.
I would love to learn more about how I can help you reach your goals, so drop me an email.
Specialist Areas
Bespoke plan
Body confidence
Body fat reduction
Muscle tone and development
Nutritional guidance
Persistent motivation
Qualifications
Level 2 Fitness Instructor
Level 3 Personal Trainer
First Aid Qualified