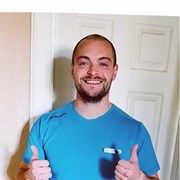 Michael Beesley
Having served in the armed forces and being a fitness professional, I'm here to provide you with the knowledge and motivation to create a mindset you need in order to achieve your goals.
I can offer you a unique and professional service for all levels of fitness; whether your goals are weight loss, muscular toning, strength and conditioning, cardiovascular or sports specific training and pre-military preparation.
I can help reduce your body fat, increase your stamina, improve your strength, speed and agility by creating a bespoke workout programme that is tailored to your goals.
What I ask of you? Commitment to your own goals that we have set - Commit to your personal fitness journey and believe in yourself!
If it doesn't challenge you, it doesn't change you!
Get in touch for a free consultation or if you see me around the gym come and say hi.
Specialist Areas
Bespoke plan
Body confidence
Body fat reduction
Nutritional guidance
Persistent motivation
Weight loss