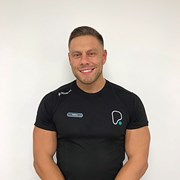 Contact
Free first online session offered
Email me
Nathan Duffy
The initial reason that I got into fitness all those years ago was that I was very low in confidence with my appearance and knew that I needed some goals to drastically change this.
I started out as a mere 60kg kid and my goal was to increase this to give me more confidence. I am now sitting around the 100kg mark but constantly trying out new ideas on myself to keep moving forward. I am using this knowledge to invest time in all of my clients and supporting them to achieve greatness.
Sometimes the free weights room can be rather intimidating and scary to enter but working together I will help you to develop the confidence and knowledge to enter freely without a second thought.
With 1000's of combined hours working with both 1-1 and with small groups resulting in 100+ client transformations.
NACD FITNESS can help you strive towards a healthier 'you' and add to those transformations.
Through my knowledge combined with your desire, we can achieve your personal goals together.
Specialist Areas
Body fat reduction
Muscle tone and development
Nutritional guidance
Persistent motivation
Pre and post natal
Strength and conditioning
Weight loss
Qualifications
Level 3 Personal Trainer
Level 2 Gym Instructor
Emergency First Aid
Sports Massage Therapist
Habitual Coaching
Behaviour Change Coaching
Pre/Post Natal Coaching
Sports & Exercise Nutrition
Weight Loss & Fat Loss Management Specialist
Correctional Technique Specialist