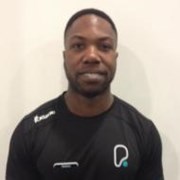 Nathan Stephenson
Do you want results? Do you need a push in the right direction? Do you have goals that you can't seem to reach? Will being told what to do motivate you? If you answer yes to all of these questions, my name is Nathan, part of the great team of Personal Trainers here at PureGym West Bromwich. 
You may not know where to start. You may be training for a holiday or to fit into a shirt or blouse. You may be bored with the same old workouts and need a new challenge. Book yourself a free consultation and we'll discuss the benefits of hiring a Personal Trainer for one-to-one coaching, hiring a Personal Trainer will bring you faster and better results.
I train people that want to increase size/gain weight and people that want to decrease body fat for a lean/toned body. I'll guide you through a tailored fitness routine and help make sure you're spending time on the proper types of exercise, nutrition and leading a lifestyle that will take you to your goals. 
Feel free to contact me or approach me to discuss how you can get started. Getting started can be the hardest part, I want to make it happen for you.
Specialist Areas
Bespoke plan
Body confidence
Body fat reduction
Muscle tone and development
Nutritional guidance
Qualifications
Level 2 Gym Instructor
Level 3 Personal Trainer
First Aid at Work