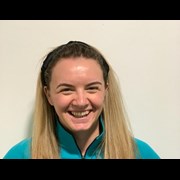 Nicole Allen
From my own journey learning to lift weights and going from being in the best physical and mental shape of my life and having a solid career, to feeling like I'd lost it all along with my identity, after having 2 pregnancies in 2 years and gaining nearly 3 stone. 

The lack of support for postnatal health & wellbeing and lack of awareness of the important role a healthy diet and exercise plays, especially in pregnancy, forced me to make a change. 

I struggled finding time to exercise, to look after my mental health, to spend time with my friends and to be a good enough mum.
I want to impact as many women as I can and show them that they can have it all.
You don't have to lose yourself to motherhood.
Your life doesn't stop just because you've had children.
You can prioritise your health, you can find confidence in your body and you can be your own person as well as a fantastic mum, wife, daughter & friend.
As a Nutritionist & Personal Trainer I can't solve your problems with shakes or fad diets, but I can show you how to break free from yoyo dieting, overcome your barriers to training and enjoy life at the same time. 
Specialist Areas
Body confidence
Body fat reduction
Functional specialist
Nutritional guidance
Postural correction
Pre and post natal
Strength and conditioning
Weight loss
Qualifications
Level 2 in Fitness Instructing
Level 3 in Personal Training
Level 3 Pre/ Post Natal Fitness & Nutrition
EIQ Certified Nutritionist