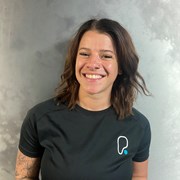 Shannon Yeats
I want to help you!
I've been there, hating my body, overweight, and not confident – and it's so simple to start making the changes you need to feel better in yourself physically and mentally with a little bit of guidance!
I had some life-changing brain surgery that made me realize I needed to become healthier all around and, in the process, not only recovered quicker, I lost 20kg and found confidence I never had!
I fell in love with fitness and exercise and began re-educating myself to pursue a career so that I can put my own personal experiences as well as knowledge into helping others that were in the same position as me.
Contact me today to book a consultation and get started, and you'll wish you did it sooner.
Specialist Areas
Body confidence
Body fat reduction
Muscle tone and development
Nutritional guidance
Persistent motivation
Strength and conditioning
Weight loss
Qualifications
Level 3 Personal Trainer
HND Fitness, Health & Exercise
NCFE Level 3 Sport & Exercise Science