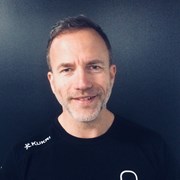 Spencer Peek
Do you want to be healthier, happier and more confident in your appearance? I can help?
Hi, my name is Spencer. Hitting my forties with a young family to take care of really brought home to me just how important exercise is to health, happiness and wellbeing, both physically and mentally.
Whilst diet and exercise fads may come and go, one fitness fact remains true; a healthy relationship with food and exercise is the best way to manage weight, maintain or improve fitness, and to lower your risk of chronic disease.
Warning: side effects of dedication and working with me include being the best version of yourself, looking great and feeling awesome!
Don't let the past hold you back - embrace the new you now.
Specialist Areas
Body fat reduction
Body fat reduction
Functional specialist
Functional specialist
Muscle tone and development
Muscle tone and development
Nutritional guidance
Nutritional guidance
Strength and conditioning
Strength and conditioning
Qualifications
REPS Level 3 Personal Trainer
REPS Level 2 Gym Instructor