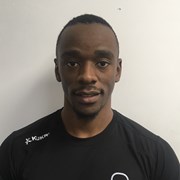 Thulani Khumalo
Hey, I know how you must feel when you look in the mirror and you're not happy with what is staring back at you in the mirror.
Don't worry we all have things that we want to change about our body. That's the thing we have the power to change our bodies we don't have to settle for what we see reflecting back at us in the mirror.
I'm here to show you that you can rediscover your body you can build sculpt and shape your body to your desired image. Everyone has the power to change their body and reclaim back their body confidence we all need help and support on our journey to rediscovering our body.
I'm here to support and guide you along the way because I've been where you at unhappy and ashamed with my body look at my picture and you can see how I used to look like but I took charge of my body and changed my body image. You can do the same it all starts with a choice to change take your choice today!
Specialist Areas
Body confidence
Body fat reduction
Functional specialist
Nutritional guidance
Strength and conditioning
Weight loss
Qualifications
Body Sculpting
Muscle Building & Fat Loss
Motivation, Drive & Body Confidence
Level 3 Personal Trainer Mentoring
Level 2 Gym Instructing