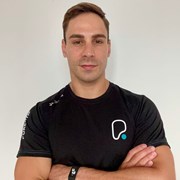 Yari Greco
Health and fitness have been always part of my life and I have been involved in the fitness industry for over 10 years.
As a perfectionist, I want to give my clients the best service possible because there is nothing more appealing to me than helping somebody to achieve their physical potential and feeling mentally happier too, going beyond self-limitations.
I  want to help you discover the benefits of training with the right tools as a tailored nutrition plan and a well-designed program that fit your goal.
I know how not liking the image seen in the mirror can compromise your thoughts, decisions and actions so I want to be there for those who want to bring about change because sometimes, the smallest step in the right direction ends up being one of the biggest steps in our life.
Discipline, consistency and determination!
Be your own hero, remember that.
Specialist Areas
Bespoke plan
Body confidence
Muscle tone and development
Nutritional guidance
Strength and conditioning