"There is no such word as can't, can't is an excuse" - Angel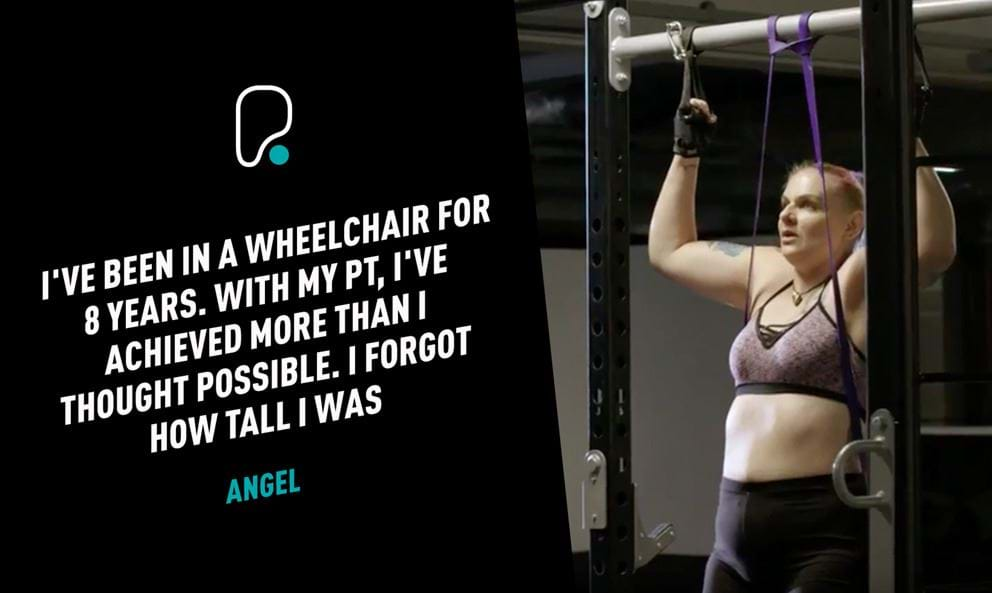 Hi, I'm Angel and I've been in a wheel chair for nearly 8 years and put on a couple of dress sizes as a result. I started at PureGym because I wanted to lose weight. I have been training with a PT (David) for just over year now and after a few months I found that I was more capable than I first thought. I can now take all the weight on my arms and it feels as though I am standing. This made me remember how tall I actually was. Together me and David have achieved more than I thought was possible. Training has changed my life both physically and mentally. 
What's your story?
A million members. A million reasons to train. What's yours? Tell us why you train and hashtag #1Million reasons and you can be in the chance to win some amazing prizes and be featured on our social gallery.
Want to be featured on our Instagram stories? Mention us by tagging href="https://www.instagram.com/puregymofficial/?hl=en">@puregymofficial and share us your workout tips. Then keep your eyes peeled to see if we feature you!