It's time to ditch the dull routines and join the party with this fusion of Latin international rhythms and easy-to-follow moves. Through both low and high intensity movements, you'll be dancing your way through this calorie burning dance workout. Great if your goal is weight loss or general fitness.
HOW TO BOOK A CLASS
It's so easy to book classes on the PureGym App or on our website by simply selecting your chosen gym, viewing the class timetable and finding a class and time that suits you!
If you are new to classes, let your instructor know when you arrive, and they will help you get started – all of our classes cater for all abilities, so you can work at your own pace.
WHAT TO WEAR
Come dressed in comfortable, breathable non-restrictive clothing – remember, our classes will get you moving! Don't forget to bring a towel to freshen up and a water bottle to hydrate (we have water fountains in every gym to refill any reusable water bottle).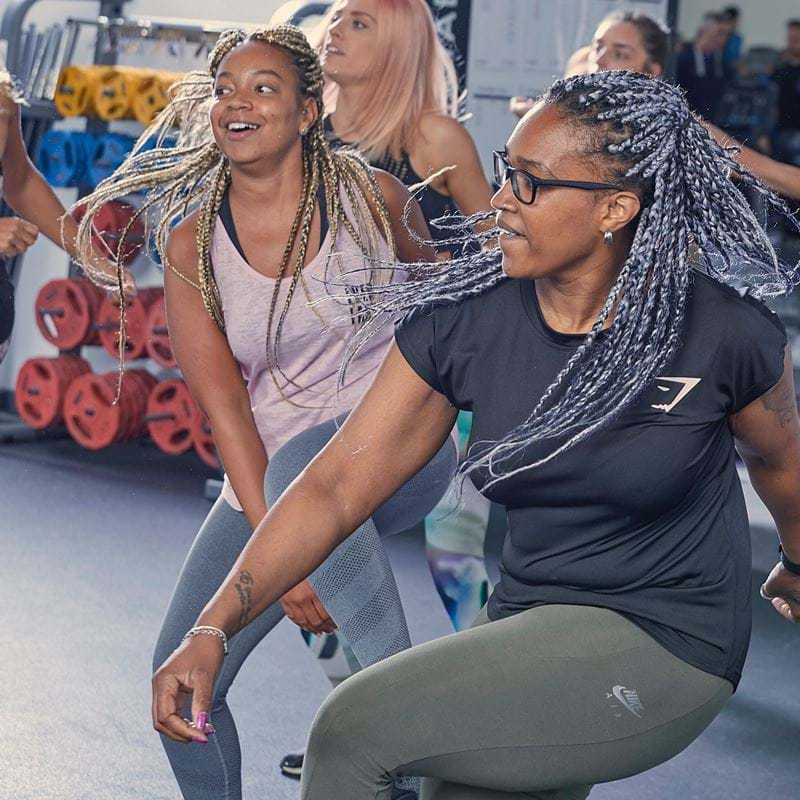 FREQUENTLY ASKED QUESTIONS
Zumba can be an enjoyable way to get fit and reach your weight loss goals. Combine Zumba with resistance training and a healthy diet for best results.

Zumba is a combination of salsa and aerobics involving your entire body, from your arms to your shoulders and your feet, so you'll get a full-body workout.

The calories you burn depends on many factors such as your fitness level, height and weight. When performed at a mid-to high-intensity, you can expect to lose up to 700 calories in under 60 minutes.

Zumba involves fast and slow dancing, so it works like interval training. A standard Zumba class works your whole body, helping tone every muscle group. The different dance moves can help improve your posture, balance and flexibility.

Zumba is an excellent cardiovascular workout and includes a combination of Latin dance movements from belly dance to hip-hop. Take Zumba at your own pace and more importantly, have fun!

Zumba can be a fun and effective way to burn fat, as long as it helps you create a calorie deficit by moving more.
MEMBER THOUGHTS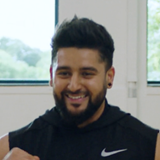 "With Zumba essentially you're working out in a fun environment – it doesn't even feel like you're working out. Everyone's open, there's no one judgemental, you know if you miss a step nobody cares. You're constantly burning calories so for anybody who does want to lose weight I highly recommend it."
Sanchez R.
CLASS INSTRUCTOR THOUGHTS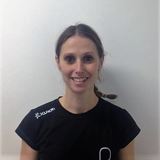 "I love teaching Zumba as it's so much fun! It doesn't feel like a workout but you feel it afterwards! The smiles on everyone's faces during the class are infectious which makes members come back to the class again and again!"
Melissa Taylor