Pilates Class
Fitness level:

All abilities
Duration:

20-30 minutes
A system of physical conditioning involving low-impact exercises and stretches designed to strengthen muscles of the torso and often performed using specialised equipment. Great if your goal is weight loss, toning, strength & conditioning, build muscle, training for an event or general fitness.
HOW TO BOOK A CLASS
It's so easy to book classes on the PureGym App or on our website by simply selecting your chosen gym, viewing the class timetable and finding a class and time that suits you!
If you are new to classes, let your instructor know when you arrive, and they will help you get started – all of our classes cater for all abilities, so you can work at your own pace.
WHAT TO WEAR
Come dressed in comfortable, breathable non-restrictive clothing – remember, our classes will get you moving! Don't forget to bring a towel to freshen up and a water bottle to hydrate (we have water fountains in every gym to refill any reusable water bottle).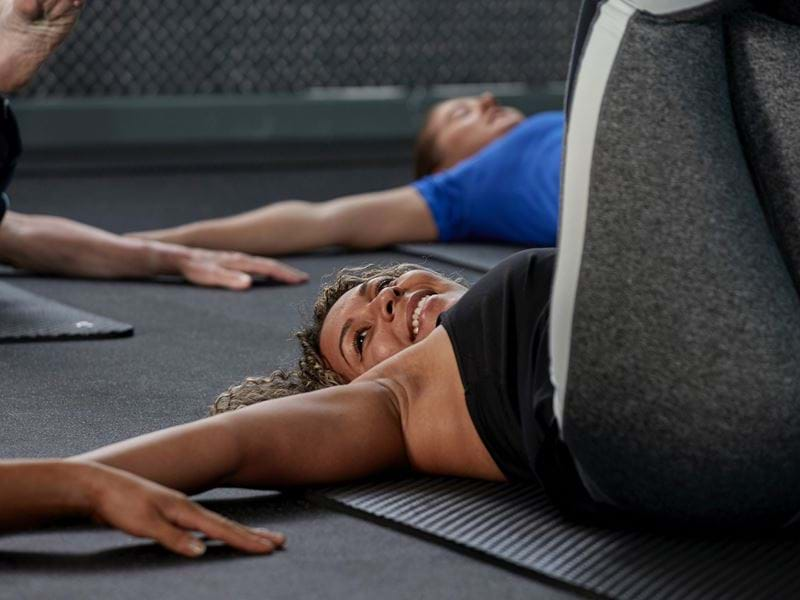 FREQUENTLY ASKED QUESTIONS
Pilates is good for your whole body. Benefits include increased range of motion and flexibility, more energy, better posture and body awareness, breathing techniques and reduced stress, increased stamina, improved concentration and mindfulness.

Yoga and Pilates are similar. They both can help to increase strength, flexibility, and wellbeing.

Yoga focuses on breathing techniques, strength and flexibility.

Pilates focusses on toning your body and improving your posture and movement.

Practicing Pilates regularly and as part of a varied exercise routine can help you to lose weight, provided that your energy output is bigger than your energy input.

Yes, Pilates is good for toning as it can help to improve muscular strength across the whole body.

It's a good idea to combine Pilates with resistance training and proper nutrition to tone up.

Yoga and Pilates are low-impact workouts that focus on using bodyweight resistance.

Pilates is fast-paced and uses a ground mat instead of standing poses, and emphasises core training. In yoga, you're standing upright for most of the class, depending on the style.

Find the right fit for you, test out different classes and see what works.

Pilates can help reduce muscle stiffness and improve joint mobility, flexibility and strength but please speak to your Doctor or seek professional help before practising Pilates.

Mat exercises like Pilates are useful for people who suffer from back pain.

Pilates should be challenging but not so difficult that they cause anyone to struggle. If a Pilates exercise causes you pain, stop and tell the instructor.

If you suffer from back pain, seek professional advice before practising Pilates.

It's safe enough to practice Pilates every day, especially when you're learning. As you become consistent, a few times a week is ideal.

The man who invented Pilates, Joseph Pilates, suggested practising 3-4 times a week.

Increased sports performance

Pilates can help to balance your body, develop muscular symmetry and align your posture and helps to reduce the likelihood of injuries.

Reduced stress and anxiety

Tension can build in your muscles, causing stress on your body. Stretching and conditioning with Pilates can help you relieve that tension in your body.

The cost of a pilates class will vary. At PureGym, we have pilates classes available at selected gyms from £2 per class. Check your local PureGym class timetable to find out more.
MEMBER THOUGHTS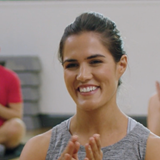 "Pilates for me is helping me get into shape and improving my mental health. It really builds on your strengths, so not only your core but your limb strength and it also helps lengthen your muscles because you're pushing yourself every session just to go that little bit further and hold that pose for that little bit longer." Arma Muksinovic
CLASS INSTRUCTOR THOUGHTS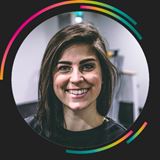 "Pilates is a tough workout as it helps to connect your mind with your body which is great to see when people master strength of their own body in the class" 
Monika Chmielewska, PureGym Insider