Anita's Story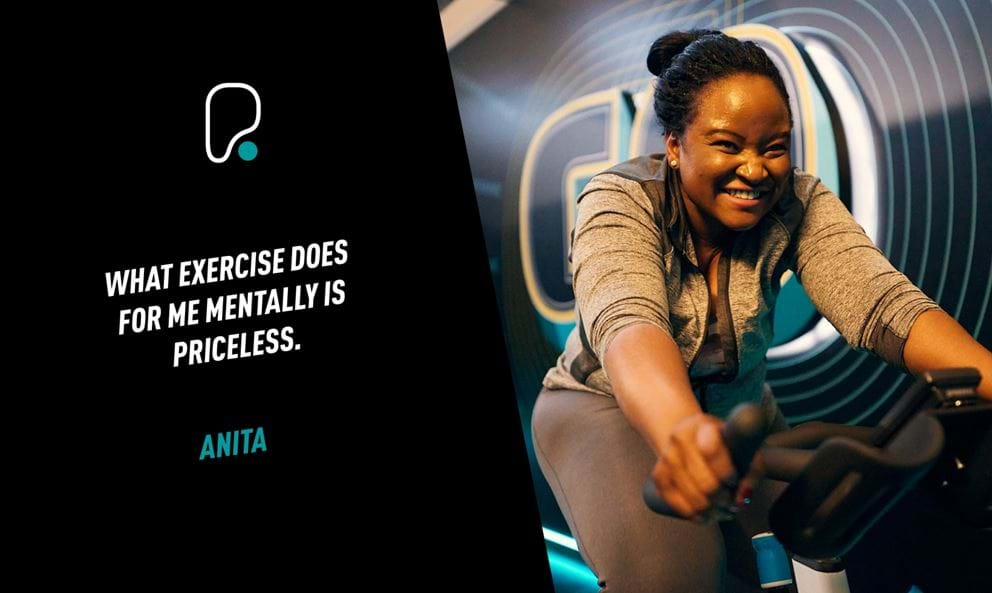 After gaining weight in lockdown and realising she no longer fit into her clothes, Anita joined the gym and started doing group fitness classes. Her confidence, mental health and fitness has improved, and she's happy with the way she looks again. Read her story below.
Hi I'm Anita. I was never big on exercise, if I could drive my car up the stairs to bed, I would! However, I put on so much weight during the lockdown, not helped by indulging in a variety of takeaways I'd conveniently order online. Looking at myself in the mirror, I didn't like what I saw, and none of my clothes fit me anymore. I decided no more excuses, I got up one morning, headed to the gym to try out cycling, and I've never look back since. 
I'm big on aesthetics so going into PureGym, which was pristine felt so lovely. I was also encouraged as I saw a gym full of people at 7am in the morning, that made me feel we are all in this together. 

I joined PureGym after my first cycling class, it was that good. I really enjoy cycling! That class is my favourite as it makes exercise less daunting and more fun. My instructor, Emma, is a rockstar. She leads the class in such a way that people of all fitness abilities can participate fully. I also find 30 minutes of exercise manageable, realistic yet effective. If you saw me in class, you'd think I was super fit but I'm just at the start of my journey. The playlist is awesome, the instructions are clear, and you're encouraged to exercise at your own pace, beat your own personal best and not compare yourself to anyone else. 
Since I joined, my gym confidence has increased massively. The main thing is, it's so much fun and invigorating. So what it does for me mentally is priceless.  
The classes are led by really competent instructors so that also really helps. You get your favourites and always book the next session immediately after previous one as they are really good at what they do. My favourite classes are Cycling and Zumba.  
The gym really helps my mental health, makes me feel destressed, happy and motivated to start my day. 

If I could say anything to some thinking about joining the gym it would be - Just do it! Your body, soul, mind and your waistline will thank you for it. Even if you're not big on exercise like myself, you're bound to find a class that suits you, and motivates you towards achieving your fitness goals. 
JOIN THE UK'S FAVOURITE GYM
Looking to improve your health and fitness? We have 300 gyms nationwide - find your nearest gym. 
Check out our Starting Out In The Gym Guides for plenty of tips and workout ideas tailored for beginners to help you get started on your fitness.