Where is the Cheapest Country to Live a Healthy Lifestyle?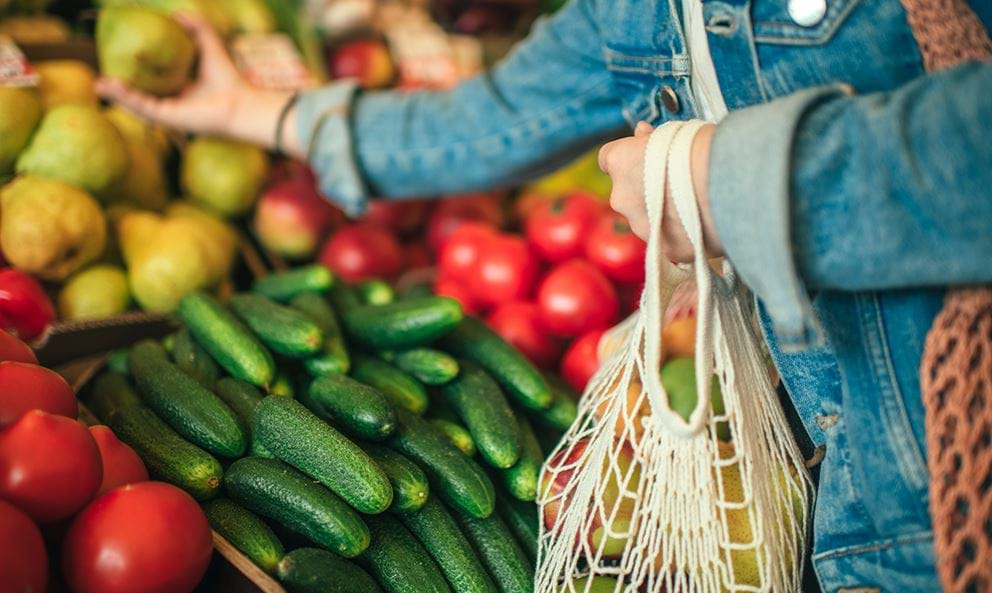 Alongside ensuring all of our members have a safe and fun environment to get healthy in, we're also committed to making sure it's an affordable one too.
Providing a workout experience that doesn't break the bank has always been a focus of ours at PureGym, but we know that outside of the walls of our gym, maintaining good health can come with a host of other expenses - from nailing your nutrition, to getting kitted out for your workouts.
As with anything in our modern lives, it can all rack up a sizeable bill, so we wanted to find out where in the world is most affordable to lead a healthy lifestyle. By delving in to the cost of living in close to 100 countries worldwide, and looking at the prices of items that cover the five main food groups, in addition to the average gym membership and activewear such as a pair of running shoes, we were able to factor these costs against average salary and in turn, crown the cheapest countries in the world to stay healthy! Check out our findings below:
The 20 Most Affordable Countries to Live a Healthy Lifestyle

Denmark
United States of America
Switzerland
Australia
Germany
Netherlands
United Kingdom
Canada
Ireland
Sweden
United Arab Emirates
Norway
New Zealand
Finland
France
Belgium
Japan
Austria
Qatar
Israel
Evidently, Europe is the most affordable continent on Earth to lead a healthy lifestyle, with favourable average salaries making it easier to eat well, kit yourself out and comfortably cover the likes of a gym membership, without it becoming a stretch on your finances.
Top of the bunch is Denmark, a country that prides itself on its quality of life, regularly featuring in lists of the happiest and healthiest places to live. Its capital city Copenhagen is also striving to be one of the healthiest cities on Earth, having joined the WHO Healthy Cities Initiative back in 1987, it's fast becoming a benchmark of how a bustling city can promote good health on every corner. Pay a visit, and you'll find that cycling for example, has been made to be much more accessible and attractive than other modes of transport in the city. Alongside this, healthy eating options are more readily available than in other cities, and many educational institutions offer quit-smoking programmes.
This ethos of Copenhagen's healthy way of life seems to continue through the entire country, and while the costs of some items are higher than in other countries (an average of £81.72 for a standard pair of running shoes, vs. the average cost of £56.28 in the USA) Denmark's high average salary helps to offset this.
We were also pleased to see the United Kingdom ranking within the top 10, with our low prices helping to bring down the average cost of a monthly gym membership, while the average cost of key healthy foods, such as apples, bananas, eggs, rice and chicken came out much cheaper than in other countries.
On the other end of the scale, the most expensive countries to stay healthy were less surprising. With the likes of Iran and the Philippines, where average monthly pay is lower than elsewhere, ranking as particularly expensive to keep healthy, with it costing just as much in some places for a McDonalds meal, as it does to purchase fresh produce.
Tips for Keeping Healthy on a Budget
Despite the varying costs from country to country, and even city to city (with locations like London having a higher cost of living than elsewhere in the UK), it is still possible to stay healthy whatever your budget. Here's some tips to help you save, while keeping in shape.

Plan Your Meals

Money saving starts with good planning. Popping to the shops every evening to find your dinner will inevitably end in over-spending. Plan your week out, and where possible, think where your meal choices could stretch to cover lunch the following day. For some ideas on healthy options that cost less, check out these healthy recipes that cost as little as £1 per portion! Alternatively, here's some easy, low-cost recipes we've put together for students – but even if you aren't studying, they still make tasty meal choices!

Buy Frozen Fruit and Veg

Frozen fruit and veg are cheaper than fresh, but also bring the benefits of lasting longer, doing away with the need to keep buying, or creating food waste. Frozen fruit is often seen as less nutritious than fresh but that is actually a myth, as most frozen fruit and vegetables are frozen at their prime ripeness, meaning all the goodness is locked in, for when you defrost and consume them.

Add More Vegetables to Meat Dishes

Speaking of vegetables, if you eat meat but are finding it difficult to purchase enough to keep you full at meal times, pad out your dishes with more veg! Not only will this make mealtimes more nutritious, it will keep you fuller for longer. And, veg typically costs less than meat so it brings down the price per meal.

Pack Your Lunch

Tying in to all of the above, and as many of us are beginning to return to offices around the country (where there's more temptation to buy your lunch out), be sure to bring your own lunch in every day. Although the occasional work lunch out is not a problem, buying a meal deal even just a few times a week soon adds up. It's much more cost effective (and often tastier) to bring your own lunch to work instead.

Use Free Resources

There's a lot of fitness help and advice available for free online, which won't cost you a penny but can supercharge your training regime. From running outside, through to home workouts, there are ways to move your body for free. Our PureGym app is entirely free to download (even for non members!), and has plenty of workout ideas – all free of charge and ready to be used during your next visit to the gym, or even at home.
Wherever you're based, we hope those cost-cutting tips help, and to see you in one of our gyms soon. Be sure to check out our affordable membership options, and if you're a student, click here to find out more about what you could save on a membership!
Methodology

The research looked at the varying costs of purchases related to keeping healthy in a total of 75 countries worldwide. These costs include the price of a monthly gym membership and a standard pair of Nike running shoes, in addition to the cost of basic food items that fit within the five key food groups of fruit, veg, dairy, grains and protein. These food items included chicken fillets, eggs, rice, milk, apples, bananas, oranges, tomatoes, potatoes and lettuce. Countries with no available data for all of the above were removed from the study.
These healthy living costs were then weighted against the average yearly salaries, to calculate the final rankings. The rankings are based on the percentage of each country's average monthly salary (per person) required to maintain a healthy lifestyle.
All data correct as of October 2021. The key source used for the research is numbeo.com