Five Exercises For Stronger And Bigger Legs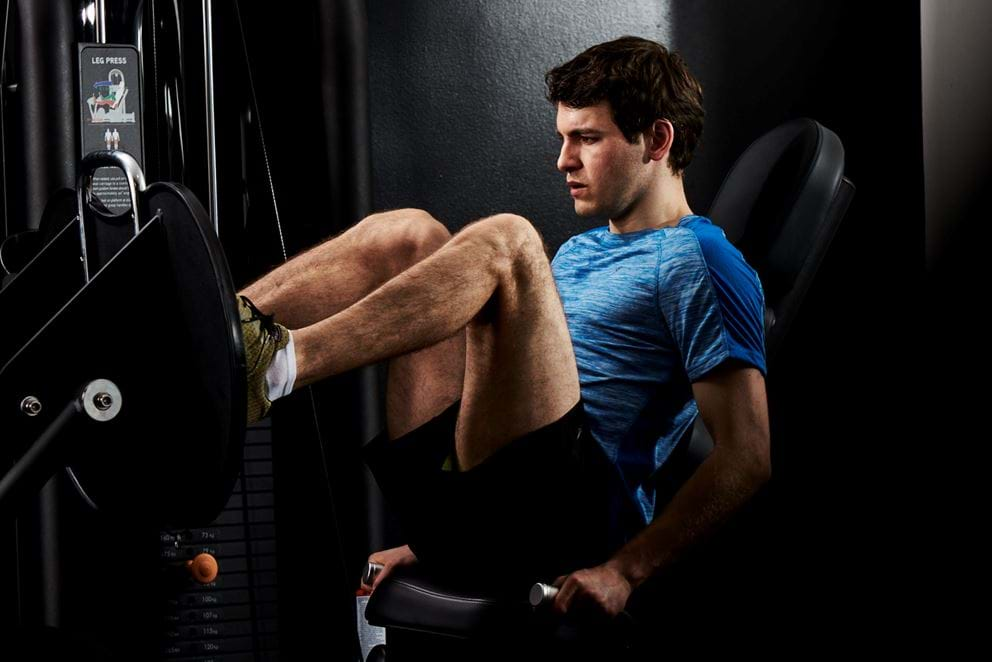 Page last updated: 8th June 2023
So, you've been training steadily at the gym for a while now, working those abs, biceps, shoulders and lats with ruthless efficiency. You've noticed your physique improve leaps and bounds. It's all starting to come together and… wait a minute; you haven't been skipping leg day, have you?
No matter how much attention you've been paying to your diet, and no matter how many barrels of sweat you've been offering up to the gods of the gym, neglecting your lower body training is bound to leave you with an unbalanced physique.
Whether you're a seasoned fitness enthusiast or just starting your journey towards bigger legs, we've got you covered with expert tips and effective exercises to help you sculpt, strengthen and grow those leg muscles.
5 Tips For Building Bigger, Stronger Legs

Prioritise compound exercises

Compound exercises are movements which involve multiple muscle groups all working together at the same time - so for legs, these would be movements like squats, deadlifts, leg presses and lunges. Making these the foundation of your leg training means you'll be able to work more of your leg muscles with each movement.

Go for progressive overload

Progressive overload means aiming to gradually increase either the weight, reps or sets of each exercise you're performing over time. This is key for muscle growth and, by continually increasing the challenge on your legs, you'll be able to consistently build strength and mass.

Focus on higher rep ranges for building mass

If achieving thicker thighs and bigger legs is the main goal of your workout, you're best off aiming for higher rep ranges (around 8 to 12) as this is better for hypertrophy and muscle growth. If, however, you want to focus on both growth and strength, alternate between higher and lower (more like 4 to 6) rep ranges which will target different muscle fibres and help with gains for both goals.

Don't forget proper nutrition

Proper diet and nutrition is just as important for building strength and mass as it is for losing weight. You'll need to ensure you're eating sufficient quantities of all macro groups (so protein, carbohydrates and healthy fats) to ensure you're getting enough energy in the right ways. The ideal macro split varies from person to person, but in general, it's helpful to aim for around 25-35% of your total daily calorie intake to come from protein sources, 45-65% from carbohydrates and 20-35% from healthy fats.

Be patient and consistent

Bigger legs won't appear overnight - a thicker, stronger lower body takes time and dedication, so stick to your workout plan and be patient with the process. Make sure to include plenty of rest days and enjoy the journey!

5 Exercises For Building Leg Mass And Strength 
Here are five exercises that will help to strengthen and thicken the legs. 

If you're ready to gain muscle, you could start by checking out this muscle-growing workout plan, or this bodybuilding workout plan, both of which give tips and exercises for increasing strength and mass. You can also get more ideas for leg workouts here.
To get started at the gym, you can find a PureGym near you and become a member today. Our gyms are filled with high-quality weights machines and free weights, so you can start getting stronger either on your own or with one of our expert personal trainers.