"Signing up the gym was the best thing I did for myself" - Lara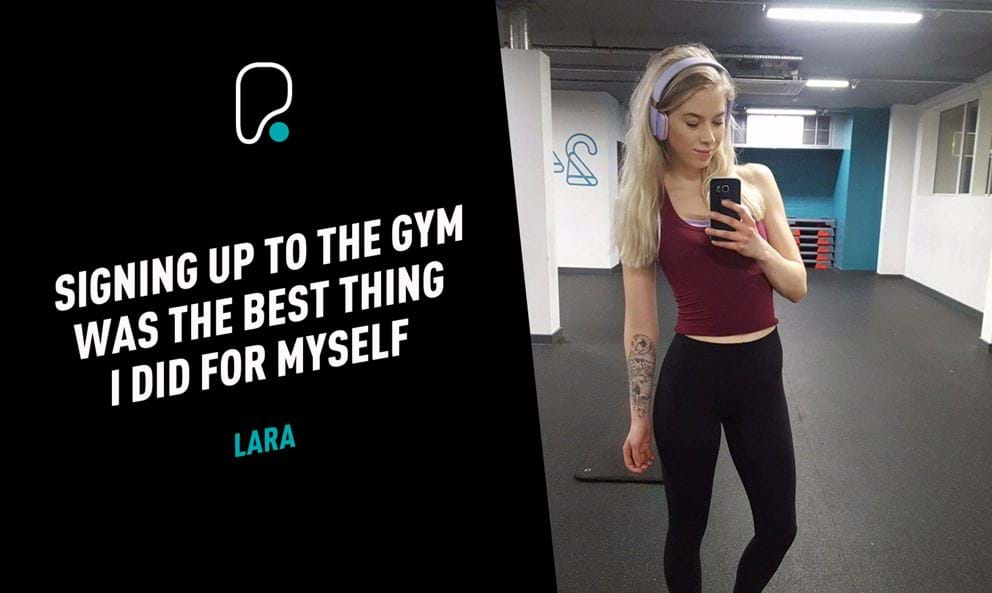 I'm Lara and I've been a member at PureGym Finsbury Park since July 2017.
My anxiety had come to a point where it was affecting both my personal and professional life. My mental health was not in a great place but I was also physically weak so I knew I had to do something about it.
Signing up to the gym was the best thing I did for myself to help reduce my anxiety and get stronger, both physically and mentally.
When I first started working out I only did cardio. I didn't really know what else to do in the gym and I didn't have the confidence to train with weights. It wasn't until I met Che Jobity and Anne Desormeaux, who are both personal trainers at Finsbury, that I started weight training. They helped me work on my strength, and that's when I started to see a massive change in my physical and mental health.
My diet before joining PureGym wasn't bad but I've changed my approach towards eating since I started working out. I now fuel myself with more nutritious foods and like to count my macros (fats, protein and carbohydrate intake) to make sure I'm eating towards my goals.

I didn't exercise at all the year before I joined PureGym. I now workout 5 days a week. 90% of my training is with weights. The other 10% is cardio. I like to get my cardio in by going to Pure Cycle or one of the cardio focussed classes at my PureGym once a week.
The classes at PureGym are great, particularly if you are new to the gym and want to learn some exercise moves. The personal trainer will take you through how to do them and be there to help you.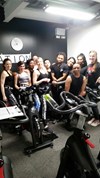 On weekends I try do something different. Sometimes I go for a run, go rock climbing or hiking. I love hiking - when I lived in Iceland that was my main exercise. I did it every weekend. Here in London I don't get to hike as much but whenever I have a chance to on a weekend, I try go outside London for a good hike.

At first, going to the gym seemed like a real effort but after a while it became something I couldn't imagine skipping. I now love working out and I love the feeling after a good workout so I make it a priority. I have my good days and bad days but no matter what, I always make the effort to go.
There's a common misconception that if women train with weights they will get bulky but that is not the case. Lifting weights has really helped to tone my body.
Lifting weights has improved my body composition and has also increased my self-confidence.
Although there's a large proportion of females who go to my gym, I find myself being the only woman in the free weights room too often which I think is a shame. If you're new to weights and you don't know how to start or you feel intimidated being in the free weights room, don't be afraid to ask for help from a personal trainer. I promise you it's worth it, even if it's just one induction or one session with a good PT, It will help you build the foundation you need to start lifting weights. I know it can be intimidating but try not to worry about what other people around you are thinking. Just focus on you and not anyone else.

Ever since I started working out with my PT Che and at Anne's group training sessions, I've improved my strength and am more toned than ever but it's not just been physical changes, my mindset and attitude has changed. I'm much better at saying focused and I'm more motivated. Che is the reason I have been able to push myself and motivate myself to work harder, show up and become a better me every day. I only have 1 session with him a week but he goes above and beyond to help me every day. I also go to his group training sessions so I get to work out with his other clients which is nice because we help push each other and we also have a lot of fun.
I think that's the most important thing - to have fun and enjoy your workout!
Having a gym partner is very helpful to keep yourself motivated and I am lucky to have a whole group. I feel very lucky to have a group of people who are there to support me at the gym every day.

For me, going to the gym isn't about getting to a certain weight, how far I can run, or how heavy I can lift. It's about getting stronger and more confident in myself. I think my dedication to getting better, giving it all, and showing up, even on bad days, is what I am most proud of. 
My aim is to keep challenging myself and to work just a little bit harder every day.  I would love to be able to do pull ups and a handstand by end of the summer!
If you would like to follow my fitness journey see my Instagram here.
Feeling inspired to Bring Your Incredible?
Don't forget to share your snaps by hashtagging #BringingIt so you can be in the chance to win some amazing prizes and be featured on our Bringing It gallery. If you would like to share you're fitness journey with us, email [email protected].