PureGym Insider Marc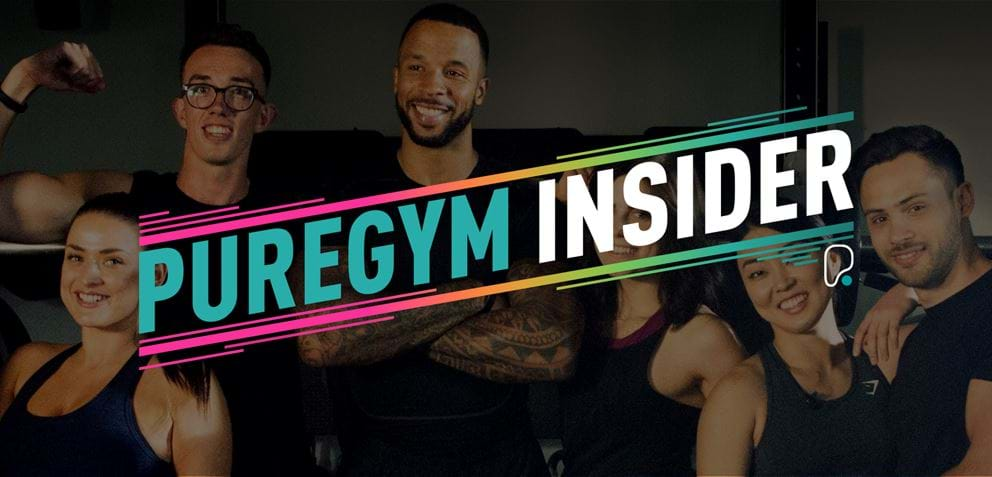 Hey, I'm Marc I am 34 and have been working for PureGym for 2 years and 3 months now. My story began with transforming my body with my weight loss story. Now, as a PureGym Insider I am here to share my training and nutrition tips, to motivate you. Follow me to keep up to date with my story and day to day training regime.

Marc McLaren
We sat down with Marc and did a Q&A session to find out more about his fitness journey and what he enjoys about the gym. Read on to see what he shared with us.

Tell us your reasons behind keeping fit
For me its all about challenging myself, I just love being out of my comfort zone. I have always loved to train and push myself both mentally and physically. Once I started to see results I was hooked.
What's your favourite workout in the gym?
I love HIIT style training, even with weights. When I workout, I tend to do everything in supersets, tri-sets or circuit format as I find this works best for me. I personally incorporate a lot of fight conditioning, including boxing and MMA drills.

Are you strict with what you eat?
I'd say I eat healthy 70-80% of the time, unless I've got something I want to be lean for like a holiday or event. I am really strict with what I eat during these times as I want to look my best, but you have to remember it's all down to preference. The main fundamentals that I will always stick to is to drink plenty of water and reducing my sugar intake. My daily go to is diced turkey (seasoned obviously) with brown, green beans and avocado. I have hot pepper sauce on almost everything but if I'm out and about it's Nandos or Wagamama's for me.
How do you find time for the gym and a socail life?
If you want something bad enough you'll find the time and make it happen regardless of what it takes. Some days if I'm overly busy I might only get 20-30 minutes of intense training in but I ensure I get it in! Often I'll do a Friday or Saturday night abs session on the floor at home with my 4 year old daughter. It's just down to being dedicated enough to reaching your goals and making the most out of your time. Remember doing something is better than doing nothing at all.

What's your favourite gym wear brand?
BADR Sport! It's a Manchester based streetwear and fitness brand inspired by combat sport athletes. The range is current and fresh. I love it - worth checking them out!
What's the most commonly asked question you receive about fitness?
How can I trim down body fat and stay/get toned? My answer is always the same, start with the basics. Create a calorie deficit, by no more than 500 kcals, drink 3 litres of water a day, cut out sugars, exercise regularly and be patient. This is probably the most important part, you need to stick with it and remember it will come, it just takes times!

If you could give someone who is just starting their fitness journey 3 tips, what would they be?
Follow the fundamentals in the question above. Find an enjoyable form of fitness, if you enjoy it that's half the battle. Take ownership! You're doing this for you, so do whatever it takes.
Finally, what are the top 3 instagram accounts you love to follow?

Check out the rest of our PureGym Insiders here.