Weighing it up: university students choose barbells over beers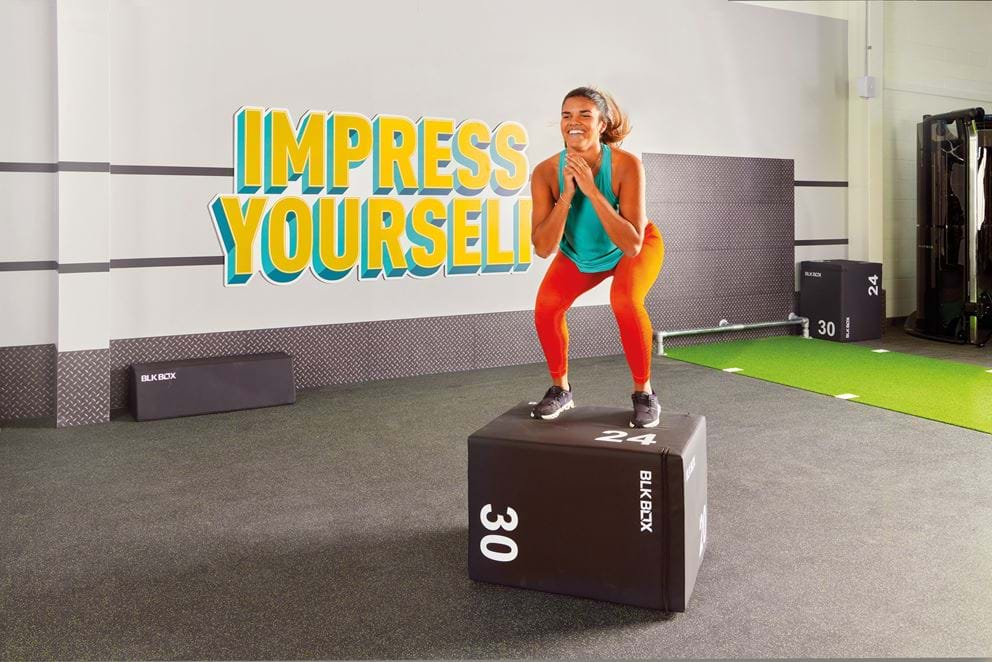 As students headed to university this September, the UK's largest gym chain PureGym wanted to find out how students are feeling about their health, finances and workout habits in the current economic climate. Having surveyed 1,000 students during Freshers Week 2023, [1] it became clear that not only are the vast majority of students worried about their finances, but also that students nowadays are prioritising their spending on working out instead of going out.
Recognising the financial pressures that students face and the importance of keeping fit (mentally and physically), PureGym is offering students more affordable and flexible gym memberships than ever, as well as launching a series of Student Social events across the UK where students can meet new people and be in with a chance of winning a free membership for themself and a friend.
Key findings from its survey of 18 to 24 year-olds include:

Over half of students (57%) have money worries as they either start or return to university in 2023. When asked how concerned they are about their finances, 18% of students said they were "very worried" and 39% said they were "worried". response amongst gym-goers was 4/5. However, those who don't go to the gym felt less healthy, averaging 3/5.

Despite these concerns, 'Generation Gym' is prioritising workouts over nights out. For 21% of students a gym membership was their highest spending priority after essentials (rent, bills, food, clothes), well ahead of events such as parties, nightclubs and concerts (10%), takeaways (7%) and alcohol (5%).[2]

Students studying in Wales are the most likely to prioritise spending on the gym with 23% having it as their number one spending priority after essentials.

These aren't just aspirations - students are already putting their money where their mouth is with 62% of students saying they spend more than two hours a week in the gym, compared to 34% of students who spend upwards of two hours a week in the pub.

Students studying in the North West of England spend the most time in the gym, with 38% spending over 5 hours a week and 10% spending over 10 hours.

Students also made a special effort to get fit for freshers this year with 75% reporting that they made a conscious effort to work out more ahead of starting or returning to university.

Students' motivations for upping their gym workouts this summer showed balance, with the top three choices being enhancing their physical appearance (21%), improving fitness (20%) and improving mental health (19%), almost all in equal measure. Whatever their reason for doing so, it's clear that many students' first assignment this year has been arriving at university feeling their healthiest.

The good news is the hard work is paying off! When students were asked on a scale of 1-5 how healthy they feel (with five being the healthiest), the average response amongst gym-goers was 4/5. However, those who don't go to the gym felt less healthy, averaging 3/5. 
PureGym wants to see all students feeling fit and healthy, which is why it has launched a series of student-focused initiatives to make going to the gym as affordable as possible.

PureGym student memberships - students can access PureGym's low cost, high quality fitness facilities at a discount of up to 30%, with no joining fee. They will also benefit from multi-gym access, helping them to work out and support their mental and physical wellbeing during the holidays as well as in term time. [3]  
Student Social - to celebrate the start of the new academic year, PureGym is hosting its biggest ever Student Social event on Tuesday 3rd October at gyms across the UK.[4] Students are invited to come along between 2pm and 8pm to enjoy a whole host of fitness themed fun including freebies, fun-filled classes and burpee-busting beats. PureGym's survey showed that 50% of students prefer to work out with one or more friends which is why it is offering students who register and attend the event on 3rd October the chance to win two FREE PureGym memberships for a year – one for themself and one for their gym buddy.  

Commenting on the findings, Stephen Rowe, Group Marketing Director at PureGym, said "We're encouraged to see that so many students across the UK are focused on maintaining their health and wellbeing whilst at university. However, it is concerning that well over half of students are worried about their finances. The economic climate is tough at the moment, which means that consumers are thinking hard about how they prioritise their spending and are being more savvy than ever to seek out the best value for money. When the average cost per workout at a gym like PureGym is less than a beer you can see why so many students are prioritising pull ups over pints!
"Students have a lot to juggle and it's vitally important that their health doesn't suffer as a result of the financial pressures they face. Exercise plays a vital role in enhancing not only physical fitness, but mental wellbeing too, which is why we're doing all we can to make going to the gym as accessible and affordable as possible for students. Be sure to check out our student memberships and Student Social on 3rd October – you don't want to miss out!"
[1] PureGym commissioned Focal Data to survey 1,000 students aged between 18-24 years studying at universities across the UK. The survey took place online between 15th – 18th September 2023.
[2] Students were asked to rank their spending priorities after paying for essentials (rent, food, bills clothes). The highest priority was:
30% chose shopping (non-essential items)
21% chose gym membership
13% chose eating out (cafés, restaurants etc)
11% chose holidays
10% chose events (parties, nightclubs and concerts)
10% chose takeaways
5% chose alcohol
[3] By signing up with UNiDAYS, students can get up to 30% off their first six months and £0 joining fee. T&Cs apply. For more information, visit our website.
[4] The PureGym Student Social event will take place between 2pm and 8pm on Tuesday 3 October 2023 at participating clubs only. For more information, visit our website.