Summer Sessions at PureGym: Wall-Sit Challenge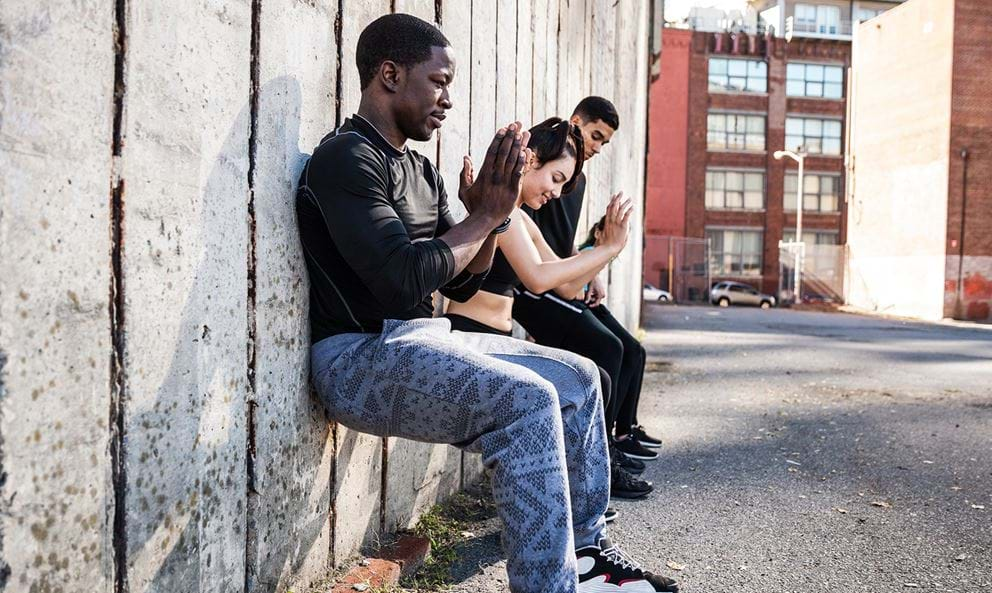 What is the Wall-Sit Challenge?
The Wall-Sit Challenge is as simple as sitting down. Well, sort of. Simply adopt the wall-sit position as described below and see how long you can hold it for.
Keep a record of your time and re-take the challenge every month and make it your goal to set a new personal best month on month. To make the challenge more challenging try holding a weighted plate or dumbbells above your head.
How to perform the wall-sit
Stand up straight with your back against a wall and feet shoulder-width apart. Keeping your back against the wall, walk your feet forwards until your knees are bent ninety degrees and directly above your ankles, and your thighs are parallel to the floor. If it looks like you're sat on an invisible chair, you're doing it right. Hold this position and keep your core tight.
Send us a wall-sit selfie 
Did you know that sitting around could earn you a summer shopping spree? We've partnered with New Look to give away two £250 vouchers every two weeks this summer. For your chance to win, send us a selfie of you taking the Wall-Sit Challenge and include the hashtag #PureGymSummerSessions
Are you a member that wants to be one of the first to hear about new articles, and all the great things going on at PureGym? Sign up to our newsletter by ticking yes to Email and SMS marketing in the Personal Information section, and you will receive links to the latest blog posts, exclusive member offers and information on everything going on in the gym right now!