Three Low-Calorie Cocktails to Get Your Summer off to a Lean Start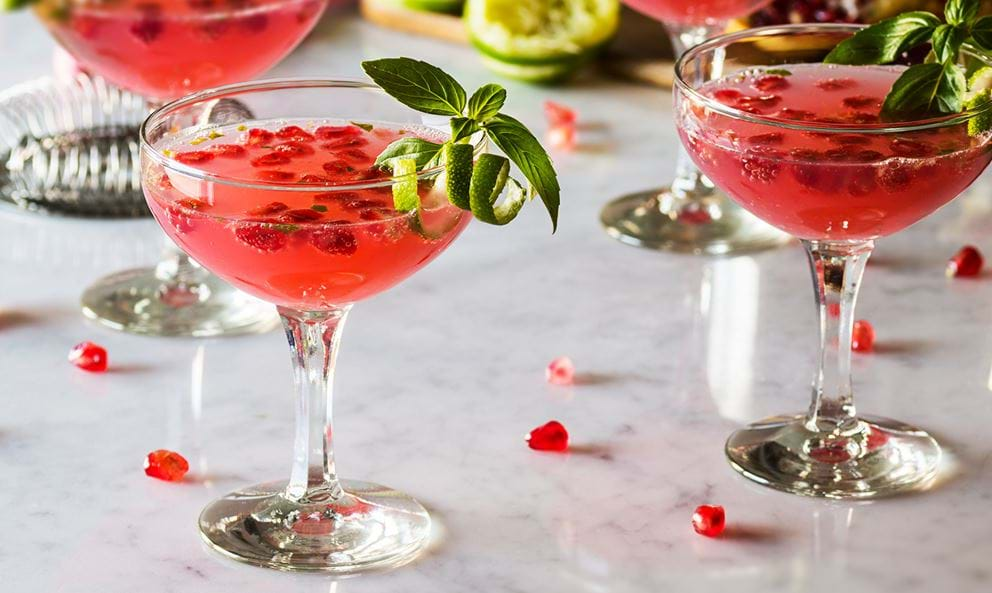 With summer just around the corner and the weather seeming to have got the memo early (for once), people across the country are dusting off their beach towels, getting their sunscreen ready, hungrily eyeing up every pub beer garden within walking distance, and preparing to launch the garden party of the decade.
But before you call up your friends and set out the deck chairs, here's a question to consider: Have you thought about which drinks are least likely to mess with your diet?
It turns out that a single pint of 4% lager can contain around 180 calories, close to the calorie content of a large slice of pizza.
And a large glass of red wine (250ml)? Well, that can come to around 228 calories.
If all this is making you sweat, never fear. Here are some low-calorie cocktail options to help you enjoy your summer buzz without exceeding your daily macros.


Vodka and Soda
Vodka and soda isn't going to win any awards in a creative mixology contest, but this simple combo is a classic for a reason. With one of the lowest-calorie alcohols on offer, supplemented with a typically zero-calorie mixer, you can sip these all day without feeling it on your waistline. And, of course, you can adjust the size and flavour of your drink as much as you want just by changing the amount of soda.
Flavoured vodkas, low-calorie food flavourings, artificial sweeteners, or even a drop of fruit juice, can help to make this cocktail more interesting at a minimal calorie cost.
Calories in vodka and soda: 100
Calories in pint of 4% lager: 180
Calories in large (250ml) glass of red wine: 228

Smirnoff Bloody Mary
Bloody Marys can be highly unpredictable in terms of calorie count, as the ingredients can vary so much between recipes. If you're making your own at home, however, following the recipe on the Smirnoff website will provide a delicious and lower-calorie, bare-bones version of this classic cocktail.
The ingredients for the Smirnoff Bloody Mary are as follows:
● 50ml Smirnoff no.21
● 150ml tomato juice
● 3 dashes Worcestershire sauce
Calories in Smirnoff Bloody Mary: 160
Calories in pint of 4% lager: 180
Calories in large (250ml) glass of red wine: 228

Pomegranate Martini
If you want to feel like James Bond, while also keeping your waistline trim (and enjoying a bit of exotic fruit), a pomegranate Martini — courtesy of toneitup.com -- may just be the drink for you.
The ingredients for this cocktail are as follows:
● 1 oz. Vodka
● 1/4 cup unsweetened pomegranate juice
● 2 tbsp. Sparkling water
● 1 orange slice (squeezed)
● 1 tbsp. Pomegranate seeds
Combine all the ingredients (except the pomegranate seeds) in a mixer with ice, and shake (not stir) well for 5 seconds before serving. Sprinkle the pomegranate seeds on top as garnish.
Calories in Pomegranate Martini: 111
Calories in pint of 4% lager: 180
Calories in large (250ml) glass of red wine: 228