Top 5 Benefits of Outdoor Personal Training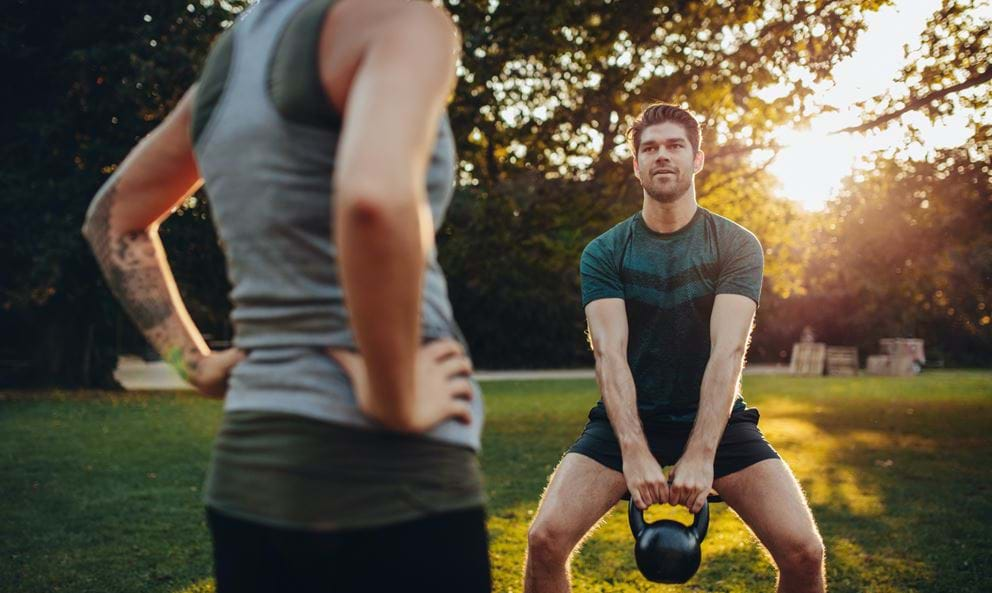 With spring just around the corner and the relaxing of the lockdown measures, it's time to take your home workout outdoors, as a change in your training routine will bring multiple health benefits to your mind and body. 
Find out why getting out and working out with a Personal Trainer could do your mind and body the world of good!
1. Improve your mood
Working out in a fresh and bright setting outdoors brings a host of benefits such as improving your mood and reducing anxiety and depression [1]. This is because sunshine helps to naturally increase the release of serotonin, a hormone that can boost your mood and help you feel calm and focused. And exercise itself produces endorphins, another feel-good hormone that boosts your mood and can reduce pain.
2. Top up your Vitamin D levels 
Also known as the "sunshine vitamin" because our bodies create Vitamin D when sunlight hits our skin, Vitamin D offers significant immune-boosting benefits, as well as playing an important role in the maintenance of healthy bones, teeth and muscles. Right now, we are spending too much time indoors – what a great excuse to get some fresh air by exercising outdoors.
3. Enhance your self-esteem 
Research shows that as little as five minutes of outdoor exercise can improve self-esteem [2]. Any outdoor location will do but being near greenery or water enhances this effect.
4. The chance to try something new and challenge yourself 
Outdoor exercise allows you to switch up your routine daily and the options from hill runs to jumping rope are endless. When exercising on ever-changing outdoor terrain, your body is more challenged than when it is working out on a flat indoor surface. Exercising outside also requires more energy, forcing our bodies to get better workouts and burn added calories and fat. Personal Trainers often have a range of equipment that can be used outdoors, such as dumbbells and barbells, so training outdoors is one sure way of taking your workout to the next level and keeping things interesting!
5. The chance to train together 
Whether you're new to exercise or a seasoned pro, there are so many benefits from having a Personal Trainer even while the gyms are closed. A Personal Trainer can help you to see better results sooner, improve your form, avoid injuries, set realistic goals and help you to establish healthy habits. Most outdoor workout spots, such as parks, are open to everyone and most Personal Trainers are happy to find a spot that is convenient for you. Plus, it's a great opportunity to socialise in real life - while maintaining social distancing, of course!. 
Every PureGym across the country has a wide range of expert Personal Trainers who are ready to help you on your health and fitness journey – most of which are offering Outdoor Personal Training sessions as well as Online Personal Training. 
Simply find a Personal Trainer on your chosen gym page (find your nearest gym) and get in touch with the Personal Trainer who best suits you. 
So why not give it a go and soak up the Sunshine Vitamin while you work out!
References:
[1]: Barton, J and Rogerson, M (2017) The importance of greenspace for mental health. British Journal of Psychiatry International, 14, (4).
[2]: Barton, J and Pretty, J (2010) What is the best dose of nature and green exercise for improving mental health? a multi-study analysis. Environmental Science and Technology, 44, (10).