Gym essentials: What to bring to the gym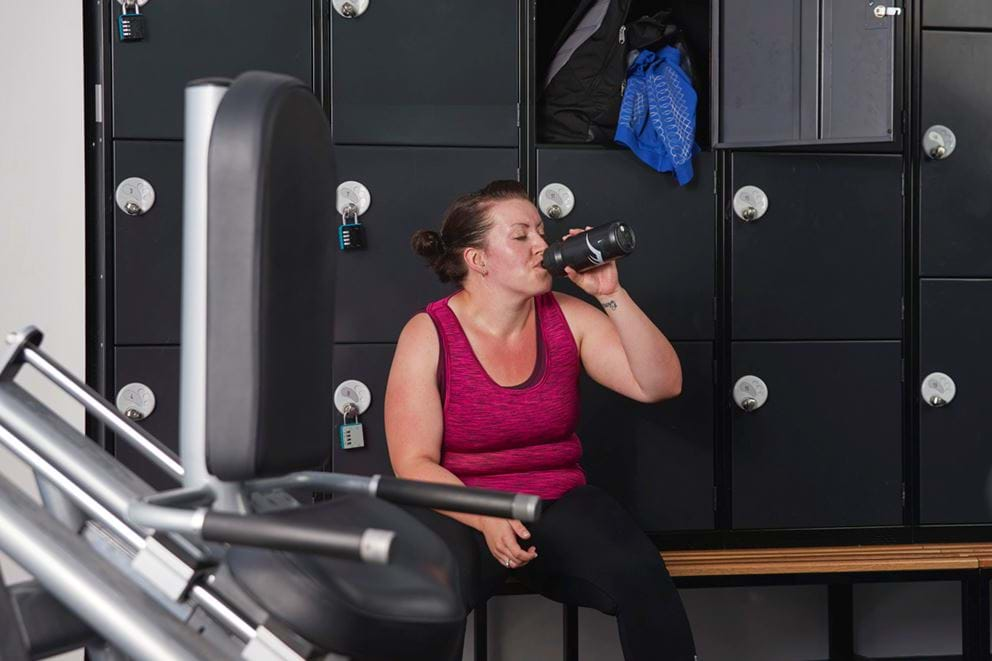 You've signed up to the gym and you're off to have your first workout but you're not quite sure what you need to take with you. Check off these items and you're good to go!
Essentials
1. Phone 
Tune into your workout playlist, book into a class via our PureGym App, follow a workout, or set a timer to complete a workout - have your phone so you're prepped and ready for your workout!
2. Padlock
We have lockers available in our gyms to store your belongings, just make sure to bring a padlock. If you don't have one or forget to bring one, you can always get one from the vending machine in the gym.
3. Towel
Bring a towel to keep you dry and an extra one if you want to take a shower after your workout.
4. Watch
Use your watch to track your workout times. If you've got a smartwatch why not log your workouts so you can monitor your activity levels and progress?
5. Bottle of water
Hydration is important if you want to perform well in the gym. Don't forget to bring a water bottle with you when you visit. We have water stations in the gym if you need to top up during your workout.
Extra items you may wish to take with you
4. Resistance bands
Great for working on your mobility or using in your warm up. @kaypuregym recommends including glute activation exercises using a looped resistance band in your warm up on leg day.
5. Toiletries
If you want to freshen up after your workout, don't forget to bring your toiletries, including shampoo and shower gel.
6. Post workout snack
If you're on the go and don't like to go hungry after a workout, don't forget to pack a healthy snack in your bag so you don't undo all the work you've worked hard for in the gym. 
7. Spare change of clothes
Available in gym and online
All of our clubs have vending machines with drinks and protein snacks in case you get hungry or thirsty before, in-between or after your workout. You will also be able to buy a PureGym branded goods such as a towel, padlock, water bottle, headphones and more.
Why not head to our shop online and take a look at the range of exclusive special offers and promotions we have available to get even better value on top quality products. Find everything from clothing and equipment to nutrition and supplements at prices you won't be able to resist. So get focused and see how we can step up your workout today.
PureGym App
Get the most from your PureGym membership with the PureGym app. This FREE app will allow you to easily find and book your favourite classes, refer friends and get PIN reminders. 
Not sure where to start in the gym? Try one of our many free workouts or join one of our classes to get some inspiration! Also, don't be afraid to ask a personal trainer for help, they'd be more than happy to help you!