YOUR WORKOUT WILL MAKE THE DIFFERENCE
You can make your workout really count because we will be donating for every gym visit and app workout completed during Mental Health Awareness Week.  
This Mental Health Awareness Week, we want to encourage everybody, everywhere to get moving to feel good.  
We aim to raise awareness of the benefits that exercise can have on our mental wellbeing.
Remember, we all have mental 
health
 so we need to look after it.








experience a mental health problem every year.

felt that they were more prone to extreme levels of stress this year compared to the same time in the previous year.

believe the gym is playing an important role in their mental wellbeing
WE'RE PROUD TO SUPPORT MENTAL HEALTH UK

We are continuing our partnership with Mental Health UK. Mental Health UK supports people affected by mental health problems including family, friends and carers. 
Working across the UK, Mental Health UK bring together experts from four national mental health charities to improve understanding and provide vital care. 

"The inherent links between good physical and mental health is something that we should all consider in our lives. Even short bursts of light exercise can have a dramatic impact on our mental wellbeing, lifting our moods and making us more alert."

Brian Dow, CEO of Mental Health UK
mental health support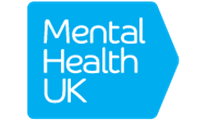 Find out more about mental health, the different conditions and how to manage your mental health

Find out more