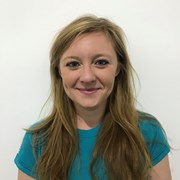 Roesja Blok
I fell in love with movement and wellbeing when training as an actress in drama school. We used yoga as a way to keep the body and mind, our 'tools', in shape.
Although my passion for acting waned my love for yoga remained. So I travelled to Bali and Thailand to train as a yoga teacher. This was the start of a new journey, a journey to cultivate a growing passion, learn more and share that knowledge.
Eventually, that led me to become a Personal Trainer, to be able to help others find the joy in movement, in the body and in keeping their 'tools' in shape. 
So if you are looking to start a journey of your own and need some help and guidance then come and say hi and we will go from there.
Specialist Areas
Body confidence
Body fat reduction
Muscle tone and development
Nutritional guidance
Persistent motivation
Postural correction
Weight loss
Qualifications
500hr yoga 
Level 2 Gym Instructor
Level 3 Personal Trainer
Circuit training
Outdoor fitness
Indoor cycling
Exercise Referral
Circuits Instructor
Pump Instructor
Spin Instructor
Kettlebells Instructor