We all know Mental Health is a huge issue for our country. What counts is what we chose to do about it.
Current stats show 1 in for people in the UK are affected by mental health problems every year.
The entire team at PureGym took on a 7-day challenge to complete a nationwide team relay in aid of Mental Health UK on the 18th June 2019 .
1500 colleagues ran, rowed, cycled their way from Aberdeen to Plymouth, covering a total of 3000 miles non-stop with the aim to raise awareness of the important of physical exercise in managing mental health and raise £250,000 for Mental Health UK. 
Watch the team take on the 7-day relay challenge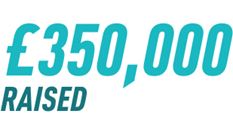 We exceeded our target of raising £250,000! Since completing the National Relay, we have continued to raise over £350,00 for Mental Health.
On behalf of the whole PureGym team, thank you. Your support is hugely appreciated.
WELL DONE TEAM!











BIG THANKS
Thanks to the generosity of our partners, every penny fundraised goes straight to Mental Health UK to help more people access the help they need.