Easy Chicken Meal Prep Recipe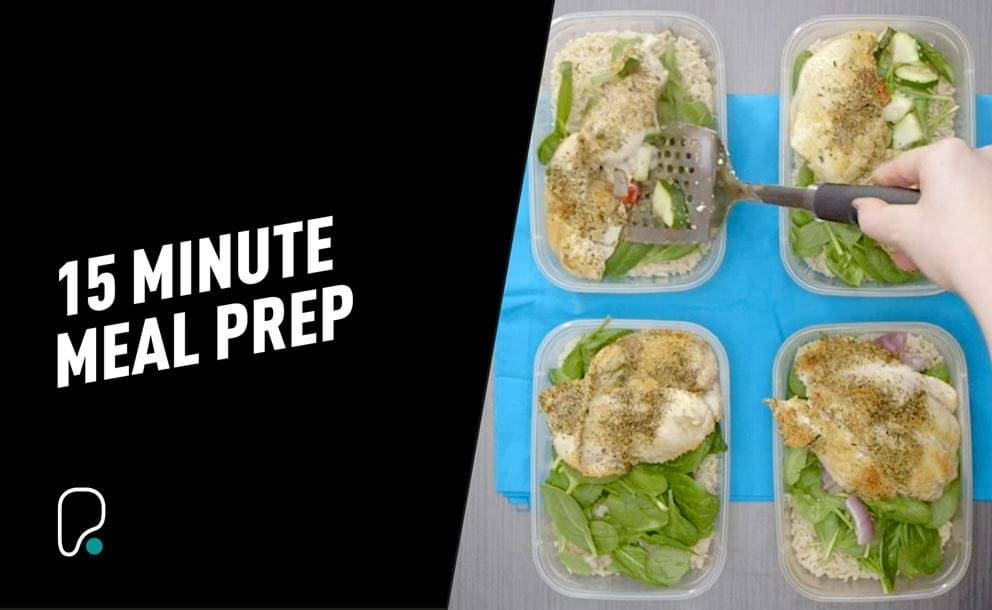 If you're looking for a healthy meal prep recipe that's simple, high in protein and can be cooked in 15 minutes, this recipe ticks all 3 boxes.
To make this oven baked chicken and vegetable meal prep you will need:
4 chicken breasts
2 bags microwavable brown rice
2 tablespoon extra virgin olive oil
1 red peppers
1 red onion
1 courgette
2 tablespoon oregano
2 tablespoon garlic powder
1/2 tablespoon onion powder
Salt and Pepper
Watch the video below to see step by step cooking instructions.
Instructions
Pre-heat oven to 180 degrees celsius.

Butterfly chicken breasts and flatten, then place onto a baking tray.

Dice up the red onion, red pepper and courgette into chunks and scatter on the tray with the chicken.

Drizzle over olive oil on all the ingredients.

Mix up oregano, garlic powder, onion powder with a touch of salt and pepper then sprinkle over all the ingredients.

Pop into oven for 20-25 minutes.

Box up with a handful of spinach and half a bag of rice.
Preparing healthy meals in advance can be a great way to ensure you have a meal at hand, save time and money.
New to meal prepping? Check out our top tips on how to meal prep.
For more recipe and healthy meal ideas, check out our Nutrition section.