NO BAKE PEANUT BUTTER PROTEIN FUDGE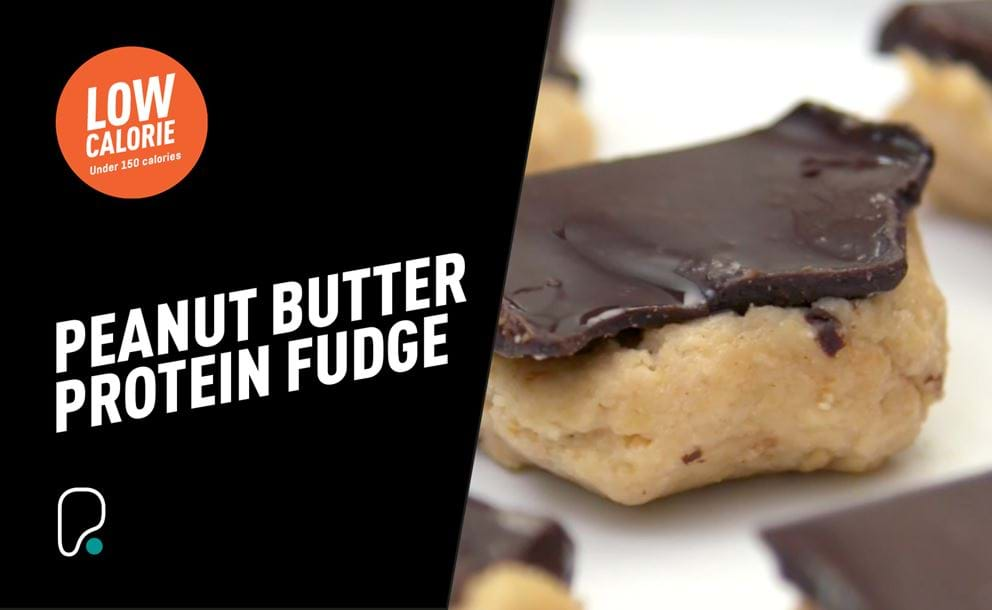 Looking for a healthier fudge recipe that's easy to make and which doesn't include butter or heavy cream? Then try this simple no bake peanut butter protein fudge recipe which is made with ingredients including Greek yoghurt, protein powder and oats.
INGREDIENTS
Serves 12 squares
60g vanilla protein powder
100g ground oats
60g smooth peanut butter
185g Greek yogurt
2 tbsp maple syrup
Bar of 80% Dark chocolate
METHOD
Mix all ingredients apart from the chocolate in a bowl until you get a doughy texture.
Get a baking tray to put the mixture in and press until evenly spread.
Place the tray into the fridge for 2-3 hours until firm.
Melt the dark chocolate in the microwave or in a Bain Marie and spread across the top of the fudge.
Put the tray back into the fridge for a further 10 minutes.
Cut into small squares. Makes about 12 bite size chunks.
Store in the fridge to keep shape and consume within 3 days.
MACROS
148 calories per portion
Fat: 8g
Carbs: 10g
Protein: 8g