Ultimate burger recipe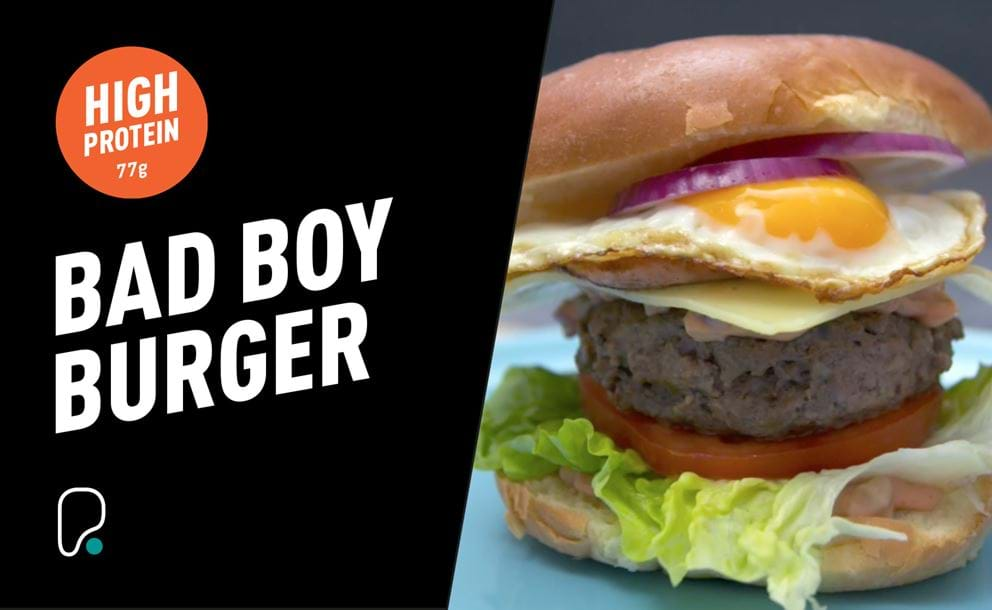 In the mood for an epic burger? Try this homemade bad boy burger recipe which packs a whopping 77g protein per serving. This burger recipe is super easy and it take less than half an hour to make.
INGREDIENTS
Serves 2
Burger patty:
500g extra lean beef mince
2 tsp Garlic Powder
2 tsp Worcestershire Sauce
Fry light x 10 Sprays
Salt and Pepper
Burger Sauce:
2 tbsp light mayo
1 tbsp ketchup
1 gherkin
1 red onion finely chopped
2 tbsp fresh dill
Toppings:
2 slices low fat bacon
2 slices light cheddar cheese
2 eggs
2 Brioche bread buns
2 lettuce leaves
2 slices of beef tomato
2 red onion rings
METHOD
Start by combining all the burger ingredients and divide into 4 burger shaped patties.
Heat a frying pan with fry light, then cook for around 4-5 mins on each side, until
cooked all the way through.
Whist the burgers are cooking, mix all the ingredients for the burger
sauce and place into the fridge to keep cool.
Cook the bacon and then fry the egg but make sure it has a runny centre.
Layer the bun, burger patty, toppings and sauce. Tuck in!
MACROS
703 calories per portion
Fat: 28g
Carbs: 36g
Protein: 77g