Makeup & Skincare For Your Gym Sessions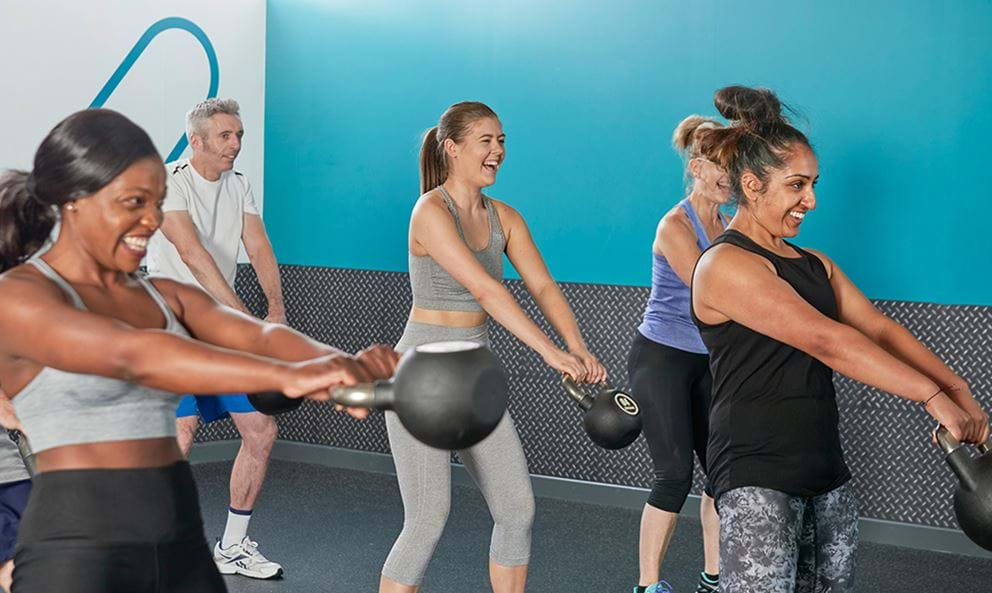 If you've cracked your gym routine but haven't quite pinned down your makeup and cleansing one, then don't worry. We've been working with the team over at Fragrance Direct to bring you tips for how to prep for your gym class. Whether it's cleansing your face before a cycle class or keeping your makeup going for a post-gym dinner date, we've got you covered.
1. Cleansing
Leaving on makeup when working out isn't the best idea, as it can clog up your pores and cause breakouts later down the line. Finding a good skincare routine that is quick enough to squeeze in between work and your gym class can seem equally impossible – we're here to help.
If you're looking for a quick cleanser to take off your makeup before your workout, we suggest REN Clean Skincare Rosa Centifolia Make Up Remover. It removes all traces of makeup, including that stubborn waterproof mascara, and will leave you with a completely fresh face. The REN cleanser includes Rice Bran oil, which soothes and hydrates the skin while Tannins from Rosa Centifolia helps to reduce the appearance of pores. This makeup remover is best for dry or dehydrated skin.
If you want to treat yourself, Elemis White Flowers Eye & Lip Make Up Remover has a beautiful scent of White Peony – a hydrating extract. The White Tea in this formula cools the skin which, making it perfect for before and after a gym session. This cleanser also includes Vitamin B5 to help condition lashes.
For quick makeup removal on the go, invest in a cleansing cloth. This means you don't have to carry around any cotton pads or single-use wipes to remove your makeup, and there are so many great options available. W7 Mini Magic! Makeup Remover Cloth works to remove all your makeup, even mascara – this one is a favourite as you just pop it in the wash when you're finished and it comes out clean as new. Another great option is Brush Works Make Up Remover Cloth. This cloth is super-soft and works with just warm water. So, if you have sensitive skin or want to reduce your waste, this cleansing option is ideal for you. We'd recommend buying two, so you can alternate between washing and using.
2. Face Mist
If you have had to run from work and don't have time to take off your makeup before a gym class, a face mist can be the perfect solution. Your makeup may still be on, but a face mist will help stop your face getting too hot and sticky.
The Garnier Skin Active Moisture Bomb Hydrating Face Mist provides instant freshness. The mist feels weightless on your face, a great product for your gym bag – makeup on or off.
Lancaster Sun Sport Cooling Invisible Mist is another excellent option for the gym as it is made specifically for use during sports. This mist was made specifically for outdoor sports, but we find it refreshing, cooling and invigorating during any exercise.
3. Minimal Makeup
Though many may recommend going makeup free for your workouts, one of our customer surveys from 2018 shows that just over a quarter (26.3%) of UK women wear makeup in the gym, with 32.5% of UK women leaving 'sweaty' makeup on after their workouts.
If you can't imagine going into the gym (or any public place) without a little makeup, don't worry! There are plenty of fantastic alternatives to heavy makeup which can help you to achieve the look you want and feel confident in the gym, without covering your skin and blocking your pores.
A lick of waterproof mascara, some CC cream and a blot of powder can go a long way. Choose products that have staying power for the gym, you'll find it can make all the difference.
One of Fragrance Direct's top selling waterproof mascaras is Max Factor's Lash Crown Waterproof Mascara. It lengthens and defines for a fully fanned out set of lashes. The waterproof formula makes it an unbeatable option for the gym, because it won't smudge underneath your eyes during your workout.
Next up, face coverage. We recommend going for a sheer coverage for the gym, whether this be a BB cream or a lightweight foundation. REN Clean Skincare Satin Perfection BB Cream is formulated to blur imperfections with a light satin coverage, covering spots and blemishes seamlessly. If you have oily skin, you may want to include a powder in your gym makeup routine, because it will help any makeup you have on underneath stay on much better and usually for a lot longer.
If you can't decide whether you want to stay matte or go with a slight glow, the Body Collection Redefine Perfection Powder comes in two universal shades, so it's ideal for everyone.
So, there you go – Fragrance Direct's advice for how to wear makeup in the gym. Whether you're an avid makeup wearer or just want to properly cleanse your face between work and the gym, now you know. Follow these simple tips and make the most of your time in the gym without feeling self-conscious. Now you can concentrate on being the best you.
You can find all the products mentioned in this piece here on Fragrance Direct.