Move for Mental Health This Mental Health Awareness Week 2021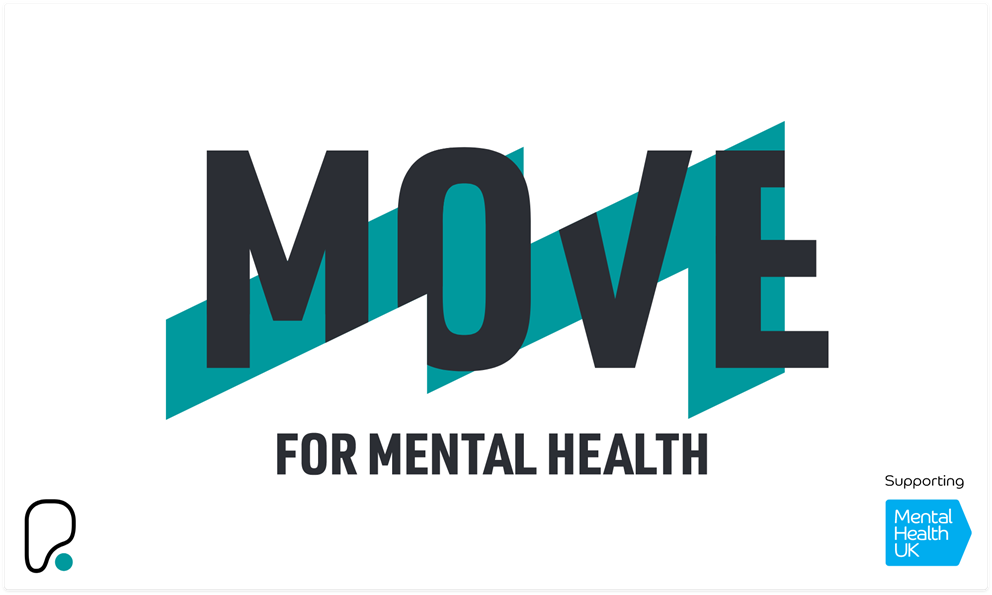 This week (10th May – 16th May) is Mental Health Awareness Week, and at PureGym we think that looking after your mental health is just as important as your physical health.
We all have mental health, so it's important we look after it. 1 in 4 people experience mental health problems every year. And just because you can't see it, doesn't make it any less real.
The pandemic has not only had a devastating effect on the physical health of our nation but also doubled reports of depression symptoms and over 51% of people have experienced extreme stress levels. So now more than ever, we need to encourage everyone to face the conversation of mental health head-on and start prioritising our mental wellbeing.
We believe that talking about mental health is vital year-round, but this week we want to raise awareness of how exercise can help our mental wellbeing and encourage everybody, everywhere to get moving to feel good.
Research from Mental Health UK show that people who take part in regular physical activity have up to a 30% lower risk of depression. Exercise is also proven to have a hugely positive impact on the quality of life of people affected by mental health problems including
Improving our mood

Reducing symptoms of stress

Reduced anger

Improving confidence

Alleviating anxiety

Slowing cognitive decline
So, this week we want you to join us and Move for Mental Health.
And that's not all. Not only will moving to feel good help your own mental wellbeing, but support those in need too. For every gym visit or app workout completed this week PureGym will donate to our partners Mental Health UK.
You can make the difference. If we can reach 1 million workouts this week, we'll donate £10,000 to Mental Health UK. This allows people to talk about their mental health online, safe and free for a month through Mental Health UKs Clic Communities.
We also have some great Move for Mental Health challenges going on in selected gyms nationwide, just ask your local gym manager for more info. Click here to get involved and donate to help those in need.
So, get ready to squat, dance, or ride - however you want to move this Mental Health Awareness week you can really make your workout count. Let's do this together!
Why We Move
We spoke with some of our incredible PureGym members, staff and ambassadors to find out why they move and how exercise helps their mental wellbeing:

Christine Smart, PureGym Member: In my mid-twenties I got diagnosed with Rheumatoid Arthritis which meant I lost quite a lot of functionality with my joints. I started to feel really vulnerable and not good about myself. So, I move to feel confident and courageous because I'm doing something most people think I can't do.
Andrew Tully, PureGym Manchester Eccles General Manager: I was a champion Olympic Weightlifter, after an injury I started coaching children, and joined my local PureGym as a member. I ended up becoming a Personal Trainer there, working my way up to being a General Manager. Exercising helps me clear my mind, I move to allow me to keep being me.

Dina Asher-Smith, PureGym Ambassador: I move for fun, and I move to focus my mind, relieve stress, and just generally have a fab day.

Marcus, Personal Trainer at PureGym Hunslet: I move to be strong mentally, physically and healthy. It clears my mind, it's therapeutic, gives me a purpose to go on and reach my goals.

Jannette Bell, PureGym Member: I move to improve my mental health and physical health, as well as that of my family. Without the gym we wouldn't be as happy and as healthy as we are.

Dave Cross, PureGym Master Trainer: I move because I know it inspires other people to move with me… and that in turn makes me want to move even more! It's powerful knowing that the actions I take on a daily basis can have such a positive impact, not only on my own mental and physical wellbeing but on other peoples too.
We'd love to hear from you! Share why you move for mental health using the hashtag #PGMoveForMentalHealth on any of our social channels.
And don't forget, your workout will really make a difference. For every gym visit or app workout completely this week we will donate to Mental Health UK. Remember, we all have mental health and we need to look after it!