PureGym Insider Story: Josh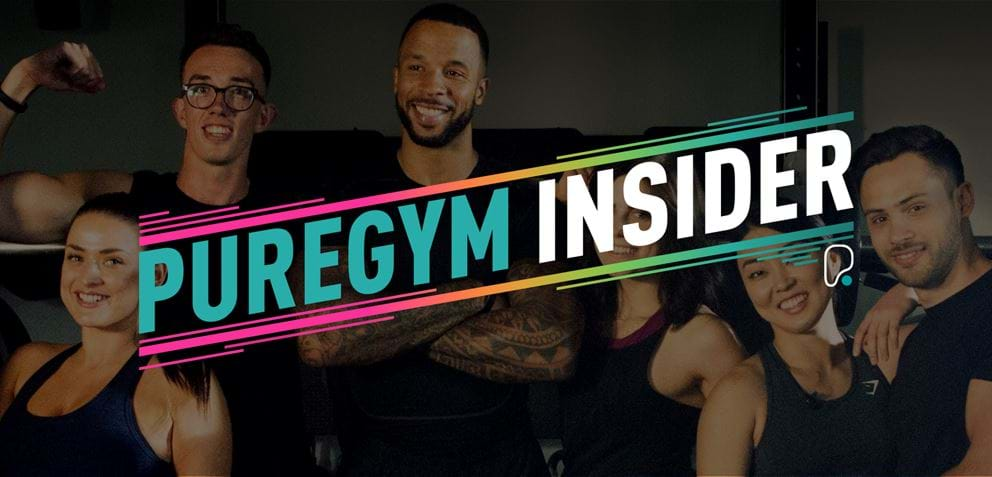 Hey, I'm Josh I am 27 years old and I have been working for PureGym for 5 years, after graduating from Leeds Met Uni and realising fitness was the industry I wanted to work in. Being a PureGym Insider is great as I love being able to make a difference to peoples life. For how to's and technique tips I am here to help.

Josh Messarra
WE SAT DOWN WITH JOSH AND DID A Q&A SESSION TO FIND OUT MORE ABOUT HIS FITNESS JOURNEY AND WHAT HE ENJOYS ABOUT THE GYM. READ ON TO SEE WHAT HE SHARED WITH US.

What's your story with fitness? When did you start and why?
All my life I've been into health and fitness from school right the way through to today where I now turn my passion into my full time job. I help train others to not only see great results but to also broaden their understanding and awareness when it comes to health and fitness. Now I've always been a "skinny" kid from a young age where I could generally eat whatever I wanted and because I was active enough. I didn't start to get into weight training until I came to Leeds Metropolitan University, when I started to train in a local PureGym. After university I decided to go down the Personal Training route to expand my knowledge further as I wanted to start helping others through their journey. Now I help manage Pure Gym Leeds City Centre North helping loads of members along their journey through classes, inductions and personal training.

How do you normally train?
I normally train for strength and hypertrophy, however to mix it up, I love adding different full body HIIT routines into my sessions.
Are you strict with what you eat?
DEFINITELY NOT! I love eating anything and everything in sight, and the majority of the time its raspberry donuts. However, I try to be as sensible with what I eat throughout the day. As long as my macros are where they need to be for my goals by the end of the day, then I'm happy and I would have to say that steak and veggies is my go to healthy meal.

What's your favourite gym wear brand?
There are a few to be honest and it comes down to what I train so I can pick an outfit to match. I'm a bit of a Gymshark fan and generally wear most of their clothing especially leggings for leg days as I don't feel as restricted. Im also a big fan of Nike and their training vests!
What's the most commonly asked question you receive about fitness?
What machine is the best to lose fat? I get asked this question at least 2-3 times a day. So remember fat-burning is a numbers game. Creating a caloric deficit so you burn more calories than you consume forces your body to tap into fat stores for energy. The exercise machine that burns the most fast is the one that will help you burn the most calories. Keep in mind that you can't target just you're belly for fat loss; when you burn calories, you'll burn fat all over your body.

If you could give someone who is just starting their fitness journey 3 tips, what would they be?
1. Make a commitment for YOU
It's up to you to decide that you are ready for change. If you are not fully committed to the process (and all the unknown) you won't reach your goals. You have to tell yourself that no matter what emotions come up, what hard times might follow you, you WILL succeed. Overall it's about balance, and you have to be 100% committed to finding your balance.
2. Create smarter ways to fit exercise in
I don't have time to go to the gym, I can't afford a personal trainer. These are certainly legitimate 'excuses'. But exercise doesn't have to involve spending hours working out! Maximising your incidental exercise can reap huge rewards. Get a fitness tracker, these can help motivate you to hit your step target. Get off the bus or the train 2 stops early & walk down to work, just an extra 5 or 10 minutes out of your day. Go for a stroll at lunchtime, walk the dog an extra block, kick the footy around in the park with your kids. Create your own exercise opportunities. There are 100's of workout programs available that you can do at home with no 'gym' equipment & programs that take 30 min or less.
3. Switch things up to keep your fitness journey exciting!
This goes for all parts of your health and fitness journey. Make changes frequently so you don't get bored or tired of eating the same things or doing the same workouts all the time. Because guess what happens when you eat the same bland meals every day and do the same boring treadmill workout every day…you're not going to be doing these healthy things for very long! You'll get sick of the same old thing and quit. You need to mix things up and keep it interesting! As far as healthy eating goes, I suggest finding a handful of ingredients you really enjoy. Then find or create your own easy recipes with different spices or sides that make those things new and exciting. It is also important to do this with your workouts as well. Throw in some HIIT movements, weight lifting, and different workout structures for example! This will prevent the boredom from setting in and it is also great to keep your body guessing what is coming next which helps to keep the results coming!

Finally, what are the top 3 instagram accounts you love to follow?
Follow Josh for fitness tips at @Joshpuregym
Check out the rest of our PureGym Insiders here.