Tuna Pasta Bake Recipe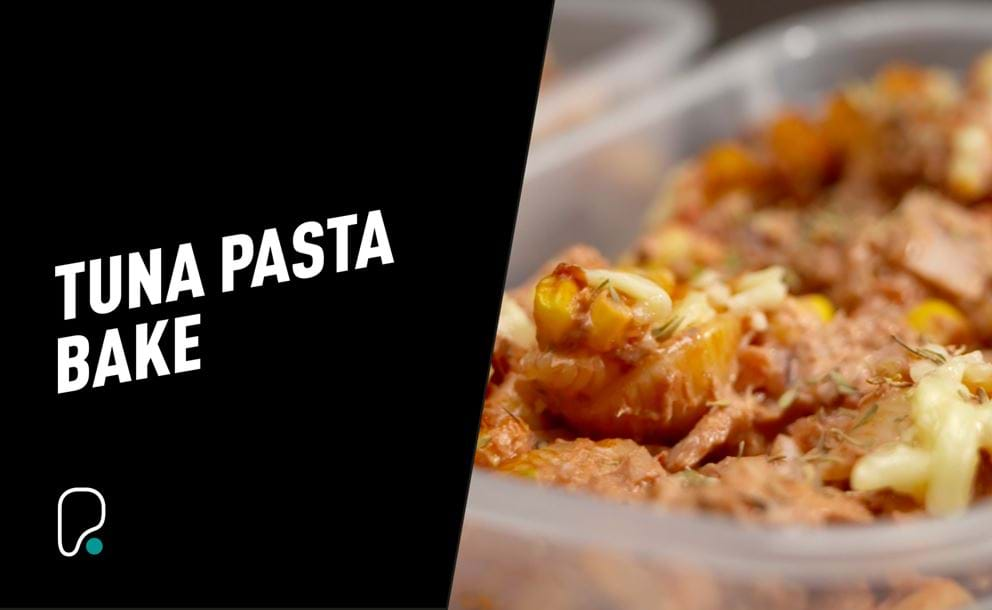 Whip up a delicious and healthy tuna pasta bake with a tomato based sauce and cheese topping. This recipe is ideal for cooking up larger portions for families and keeps well for meal preps. Watch the video below to see how to make it step-by-step.
Tuna Pasta Bake Ingredients
150g uncooked shell pasta

1 can of tuna chunks

100g sweetcorn

1 red pepper

½ red onion

2 spring onions

4 tbsp light cream cheese

4 tbsp tomato paste

1 tbsp Dijon mustard

40g light cheddar cheese
Tuna Pasta Bake Method
Preheat oven to 180 degrees celsius.

Start by cooking pasta as per the packet instructions. It should have a little bit of a bite to it once cooked.

Drain and place to one side to cool.

Dice the red pepper, red onion and spring onions into small bite size chunks.

Mix all the veggies together with the drained sweetcorn and drained tuna in a bowl.

Top with tomato paste, cream cheese and mustard and mix together.

Add in your pasta and mix well. Season with salt and pepper to your taste.

If you need to add a couple of tbsp of water to bind the mixture together do this now.

Add to an oven proof dish, top with cheese and bake for 15-20 minutes until crispy.

Dish up into two food prep boxes and place in the fridge for up to 3 days.
For more meal ideas you can prep in advance, check out our Nutrition section